Eating Health At A Saints Game...
---
In response to liberals planning our meals at Saints games...
Yeah, because that's what I want when I geaux to a Saints game - to eat healthy...
Allow me to share a little perspective about the nut jobs who are pushing this healthy eating at the game...
For those of you outside the New Orleans viewing area or who are still asleep before 7 am, WGNO-TV (New Orleans/Metairie) was hijacked in a non-violent coup d'etat few years ago by liberal, Left Coast News Socialists...
The early morning show is hosted by a stereo-typical blonde, self-avowed liberal Ann Cutler (unsure of relation to the quarterback of great suckage) who projects herself in the fashion of some news crusader bemoaning stories of injustice and civil rights and idly passes over those that involve the Second Amendment or Christians who won't get with the program; only traditional minorities and transgendered confused psychopaths can be oppressed, infringed and she'd basically eat the garbage out of Hillary Clinton's arse if asked and is just waiting to punch her ticket and get the hell out of this southern hell-hole that can't seem to see the light...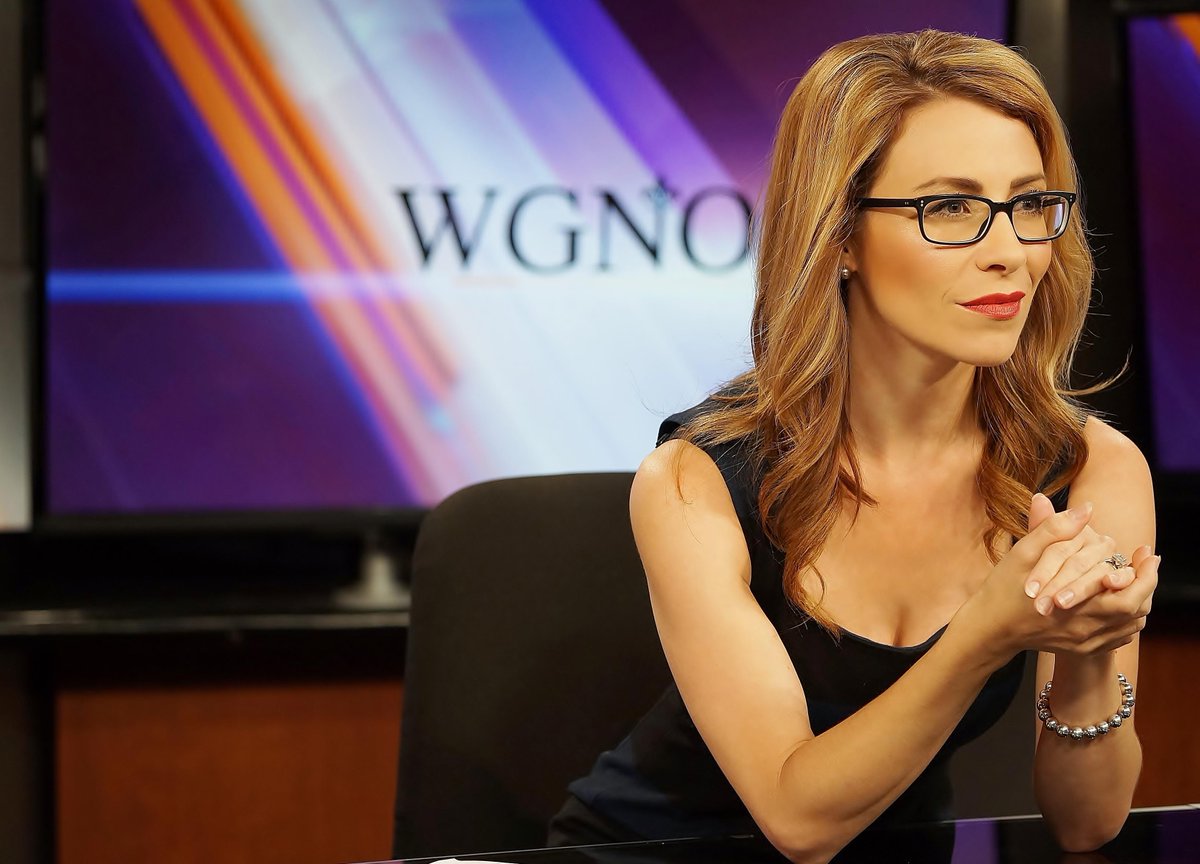 Her co-host is the smoking-hot, with the Demi Moore-raspy voiced, but sadly complementary liberal Jacki Jing who's a typical party girl, type A personality who has no clue how to pronounce named locations in South Louisiana, especially those with Cajun influence; though she does have the redeeming quality of being an animal lover (no pun intended)...
Off to the side with the least corruptible part of the news, information (Weather/Traffic) is the very likable Hank Allen, a southern-born gentry meteorologist, Miss. St alum/diehard, who personifies the phrase SMH when these two chatty Kathys are giving their producers' take on the news which is basically Mitch Landrieu can solve New Orleans woes by removing local heroes statutes, Hilllary is the next coming and will make the USA just party, and projects that all you local people are just uneducated heathens, but they will save you; and like a soldier, Hank is there suffering through it for us...
Which brings me to one of their two favorite recurring guest starts - Dietitian Molly Kimball who ignores the fact that the diet for 95% of the local populace is jambalaya (rice), fried seafood and po-boys; she naively thinks that everyone is earning the same income as her glass-house princess cohorts, and that everyone has the ability to shop at Whole Foods Market at Arrabella Station daily and should be on the Paleo Diet™ (you know, foraged berries, water from a flowing brook, lean grilled fish fillets from the fish filet tree - everything that you can find in your backyard)...
So there's a little perspective for this story, if you're interested...
And it is this type of personas, with the exception of Hank Allen, that are the fastest growing demographic at Saints games and a big reason why the Superdome has become civilized for Goodell's ideal television audience and we've lost our homefield advantage, along with our pass rush...

Views
4394
Comments
1
Trackbacks
0
Comments
Posted 09-21-2015 at 03:21 PM by

Halo



Trackbacks