After extending health care coverage to many of its part-time employees for years, Trader Joe's has told workers who log fewer than 30 hours a week that they will need to find insurance on the Obamacare exchanges next year, according to a confidential memo from the grocer's chief executive.
In the memo to staff dated Aug. 30, Trader Joe's CEO Dan Bane said the company will cut part-timers a check for $500 in January and help guide them toward finding a new plan under the Affordable Care Act. The company will continue to offer health coverage to workers who carry 30 hours or more on average.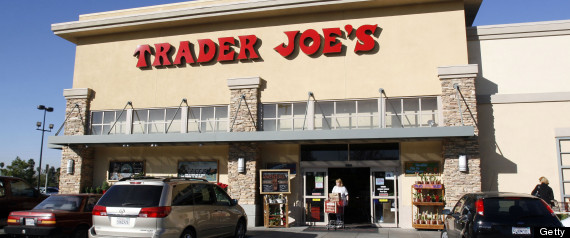 The law mandates that companies with 50 employees or more offer coverage to such full-time employees, though the Obama administration has chosen to delay that rule for a year.
Trader Joe's has won kudos for offering its health care, dental and vision plans to part-time workers at a reasonable price -- a rarity in an industry known for low pay and scant benefits. But with low-wage workers eligible for tax subsidies to buy health insurance next year, the company has apparently calculated that offering medical coverage to part-timers who work 18 hours or more is no longer worth the cost.
"Depending on income you may earn outside of Trader Joe's" -- i.e., another job -- "we believe that with the $500 from Trader Joe's and the tax credits available under the ACA, many of you should be able to obtain health care coverage at very little if any net cost to you," Bane wrote in the memo.
The company told HuffPost it would not confirm or deny the existence of the memo. In a statement, a spokeswoman said, "We have made some changes to our healthcare coverage that we believe will be a benefit to all Crew Members working in our stores. We are committed to providing all our Crew Members with benefits that are among the best in our industry."
Trader Joe's To Drop Health Coverage For Part-Time Workers Under Obamacare: Memo