THE DON'S
Crystal Ball
2009 SEASON
WEEK 8 PICKS
By
DonCanabis/D'BOYZ
Analyst/Godfather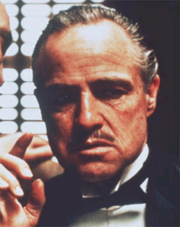 Ok finally a descent week and it only took 6 blowouts to catch my groove back but hey! You canít count it as a victory until it becomes a trend. So, this is the hardest part of getting over a slump. His week itís the most important because you canít have a winning streak if you donít win two weeks in a row.
Quick Hits
ēParity, the most loveable word by the NFL its owners and commissioner is over, itís not hurt it completely diedÖ. There hasnít been a year with such big disparity in the NFL even when there was no free agency or CAPÖ let that sync in for a minute, many of the readers of this column didnít even knew there was a time when there wasnít a CAP thatís how long.
ē For the first time 3 teams are still undefeated entering week 8 and also for the first time 3 teams are winless by week 8. And itís not only that itís the way teams are losing no longer we see the 3 to 4 point score differentials now we see complete blowoutsÖ.. in fact since de 70ís there hadnít been a week where more than 6 teams won by more than 21 points and to think it happened in a week where only 13 games where played its insaneÖand two weeks ago new England tied the record for biggest win by a Margin of score also from the 70ís.
ēNow it makes sense why Coach McDanielís listened to the Cutler trade talks when teams brought it up. Yes, the kid has a great arm and can give you great games but most of the time heís a time bomb; too many dumb interceptions that cost his team the victory. It was painful to watch that Sundayís night game I felt that every time they got near the red zone he would do something stupid.
ēThe Sherm Lewis project in Washington didnít do anything different this past Monday, to think a Guy can be retired for more than 3 years, be at a retirement home calling Bingo night and can go to the NFL and in two weeks call winning plays for a struggling franchise itísÖ.. Well, letís just say it could only be imagine by Danny Boy. This team needs a change of owner ship more than a change of Head Coach.
ēI read that the Browns fans are trying to boycott the start of their MNF game two weeks from now by coming 15 minutes late to the start of the game so ESPN has a Stadium empty in a National televised gameÖ. I think this is genius, fans have almost no leverage in the decision the front office makes of their team that they blindly rut for and loveÖ For them itís just a business and they donít care how bad the team is doing if the fans keep going to the games, paying overpriced tickets, drinks, food and merchandise.
So the Browns fans using the little leverage they have to express their discuss to the owner is just Genius, we see owners every year no matter the economy charging ridiculous prices that going to a game with your family has become a luxury not a passion. But still loyal fans go to see their bad team because itís not like the team charge less when the team is struggling do they and after 10 years of coming back to the NFL the Browns have nothing to show for and the fans are in their right to be pissed. Just be careful the front office might pull a Snyder and sue their fans if they donít come on time to the games LOL.
On to the games
Seattle at Dallas
-9.5 Ovr/Und 45.5
Well Seattle just comes of a bad home loss against a division rival and injured. They just lost two key members for the season Walter Jones and Tatupu. They are starting their fourth different LT against the newly resigned Ware. Dallas just did their best performance of the season last week and need this win to start putting pressure on the Giants and to demonstrate they are for real. They donít need just to win but win big.
Straight:
Dal
Spread:
J Dal
Ovr/Und
: Ovr
Houston at Buffalo
3.5 Ovr/Und 41
The Injury to Johnson worries me heís the key to that offense. The Texans have been playing at the level we expected for the past 2 season but they almost let a easy win game last week turn to a nightmare because they couldnít close the game. Buffalo has been winning ugly the past 2 weeks but a win is a win in the NFL. But they have too many injuries and canít depend on their defense to intercept 3 balls every game.
Straight:
Hou
Spread:
Hou
Ovr/Und
: Und
St. Louis at Detroit
-4 Ovr/Und 38
Usually when bad teams face each other I go with the team thatís has at least looked better and specially if they have had 2 weeks to prepareÖ but, Stafford and Johnson are game time decision and if they donít play we can bee looking to St. Louis first victory tough game to call.
Straight:
Det
Spread:
Det
Ovr/Und
: Ovr
Denver at Baltimore
-3.5 Ovr/Und 41.5
Man canít believe that even at 6-0 Denver canít get any love form Vegas, and in the process have screwed my upset of the week. Look I like how Denver is playing but Baltimore is a good team that have barely lost their past 3 games in a row and itís desperate for a Win because if they lose their promising season start can so turn ugly. I usually go with the desperate team playing at home.
Straight:
Bal
Spread:
Bal
Ovr/Und
: Und
New York Giants at Philadelphia
-1 Ovr/Und 44
Divisional games are usually hard to call because even if teams are playing bad when they face a division opponent they give it their all. New York is coming from back to back bad loses, and because of that I just canít see them going 0-3.
Straight:
NYG
Spread:
NYG
Ovr/Und
: Over
Miami at New York Jets
-3 Ovr/Und 40.5
The first meeting was a TD lunch fest, Rex Ryan couldnít stop the wildcat, but now with tape and time to understand it, I know he will do a better job so I expect Henne to have a great day and put little speedy Gonzalez in his place.
Straight:
Mia
Spread:
Mia
Ovr/Und
: Ovr
Cleveland at Chicago
-13.5 Ovr/Und 40
Finally Cutler is facing a QB that throws worse and commits more Turnovers that he does and he will take full advantage of the opportunity. The Cleveland franchise has been a joke for so long that it has become sad not funny.
Straight:
Chi
Spread:
Chi
Ovr/Und
:Ovr
San Francisco at Indianapolis
-12.5 Ovr/Und 44
Alex Smith got a chance to have a career back and prove himself he looked good last week and I donít really know if he will be able to keep it up and become what the 49ers expected of him when they drafted him, but at least we will se a chance to prove himself this week.
Straight:
Ind
Spread:
SF
Ovr/Und
: Ovr
Jacksonville at Tennessee
-3 Ovr/Und 44.5
Tennessee has had 2 weeks to prepare for this game, thereís no way they want to be 0-7 and even with cry baby Young as the QB they will find a way to win this game. If not Fisher has already sent his application as Peytonís ball handler.
Straight:
Ten
Spread:
Ten
Ovr/Und
: Und
Oakland at San Diego
-16.5 Ovr/Und 41.5
Well San Diego proved last week that they can beat bad teams and beat them goodÖ. After last week performance Russell started challenging Leaf for the record of the biggest bust in the draft, and he hasnít shown any indication to me that he wonít take that title. Best stat of the year Heyward-Bey 7 games 4 catches. Crabtree 1 game 5 catchesÖ Damn Al you sure know how to pick them.
Straight:
SD
Spread:
SD
Ovr/Und
: Ovr
Minnesota at Green Bay
-3 Ovr/Und 47.5
This is definitely the game of the year and we all know itÖ the superbowl of itís not good could come up second to this game, in fact the only way this game doesnít become the game of the year is if they meet again in the NFC Championship in Lambeau to do to the Superbowl. My question here is who has bigger prison to win this game Favre or Rodgers? In my mind, Rodgers if he ever wants to win that fan base.
Straight:
Min
Spread:
Min
Ovr/Und
: Und
Carolina at Arizona
-10 Ovr/Und 41
Arizona has good streak going and just came back from a big trip to the big East where the never win and beat the Giants. Carolina has big QB, injury and Identity issues to even think they can take this game.
Straight:
Ari
Spread:
Ari
Ovr/Und
: Ovr
Atlanta at New Orleans
: -10 Ovr/Und 54
Wasnít the NO game against Miami an instant classic for the ages I still canít believe the came back of that game and win big. Atlanta has big problems at CB and they face one of the best passing offenses in the game. Is bad t se how quickly things have turned to Atlanta but if they keep it up they will help me with my 2nd year slump season prediction. .
Straight:
NO
Spread:
ATL
Ovr/Und
: Und
The Getting Better Picks
(19-25) 43%
Dallas (league)
Houston (league)
Chicago (league)
Atlanta
New York Giants
San Fancisco