THE DON'S
Crystal Ball
2009 SEASON
WEEK 15 PICKS
By
DonCanabis/D'BOYZ
Analyst/Godfather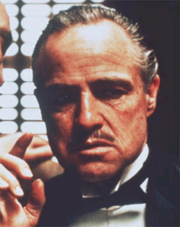 Well, giving up to the trend didn't work for me... For the first time this season heck, for the first time ever I caved in and picked a bunch of spread upsets following the past few weeks trend of upsets wins. I went with 11 total and finished 4-7 go figure the only week I decide to pick a bunch of upsets it's the week that doesn't happen that's the 2009 season for me..
Quick Hits
•With this past Thursday night game I'm back to a .500 stat for that day this season. It's a great thing we're seeing teams going for the undefeated season it really upset me that teams rested their starter when they clinched the home field advantage. I guess they finally looked at the stats of how many 1st place team have gone to the Superbowl in the past few years and decided to change it.
•It looks like nobody wants that 6th wildcard spot in either division in the NFC you have Dallas, NY and Atlanta "fighting" for that last spot if we can call it that, they have been so bad lately that they've let the door open for San Francisco to take it.
In the AFC it looks like being the 6th place is a bad thing every time a team is placed on that spot they lose there have been so many changes that Pittsburgh after a 5 game losing streak they still have a chance for that spot priceless.
•For me there's only 6 real contenders for the Superbowl this year Indianapolis, New Orleans, San Diego, Minnesota, Green Bay and Philadelphia. The rest, just look happy just getting to the playoffs. Teams like Cincinnati, Denver, Dallas, Arizona and New England lack consistency and looks like they can't handle the pressure.
They lose games they should win or games against the tough rivals.. for me those 6 teams are the one's no one wants to face in the playoffs.
On to the games
Indianapolis at Jacksonville
3 Ovr/Und 42.5
Sorry guys for not sending this column on Thursday but I had to wait until thee starters were called for that game to make my prediction Big difference if the starters didn't play for the Colts. It's great to get a game completely right... it looks like I haven't gotten a lot of those lately.
By the game what a game 9 score changes I really feel it for the Jaguars fans they can't say their team didn't go out fighting... just a great game to watch all around. On a side note should we be impressed by both teams offenses explosion or both teams lack of defense.
Straight:
Ind
Spread:
Ind
Ovr/Und
: Ovr
Dallas at New Orleans
-7 Ovr/Und 53.5
I'm not going to call an upset on this one for me Dallas showed me what type of team they're this year in the SD game, when they couldn't score on 3 tries at the 1 i na must win game for them.. This team just doesn't give it's all... You just can't win in the NFL with half efforts and if there's a team that plays all the way to the final seconds is the Saints.
Straight:
NO
Spread:
NO
Ovr/Und
: Ovr
Cleveland at Kansas City
-2 Ovr/Und 37
The Browns are playing hard for their coach go figure they like Mangini... even in the past few loses they have put a fight I'll take the browns on this one.
Straight:
Cle
Spread:
Cle
Ovr/Und
: Ovr
Houston at St. Louis
10 Ovr/Und 43
You know Houston is going to play their best football when their season is practically over it's just a given, they like to give their fans hope for the next season...
Straight:
Hou
Spread:
Hou
Ovr/Und
: Und
New England at Buffalo
7 Ovr/Und 40.5
I don't like New England right now heck I don't think the Patriots like themselves a lot right now, but Buffalo doesn't have a lot to offer to consider this will be a close game.
Straight:
NE
Spread:
NE
Ovr/Und
: Und
Miami at Tennessee
-3 Ovr/Und 41
Huge test for miami if they want to make the playoffs their defense is playing great, Williams has taken the load like is early years with a smile and Henne has look ok at QB the kid has a future but.... The Titans are playing at a high level what ever needed to click it did and they are not going down without a fight.
Straight:
Ten
Spread:
Ten
Ovr/Und
: Ovr
San Francisco at Philadelphia
-8.5 Ovr/Und 42.5
Great game by the 49ers last week and huge game for Smith the kind of performance he needs to show he wants the Job next year. short moral victory for the 49ers and they go on the road long trip in the cold against a team playing great football... take the Eagles
Straight:
Phi
Spread:
Phi
Ovr/Und
:Ovr
Arizona at Detroit
12 Ovr/Und 46.5
Every time the Cardinals lose bad they go out and destroy the next team they face so take the Cardinals in this one... Plus Culppeper is playing so this shouldn't be a hard win.
Straight:
Ari
Spread:
Ari
Ovr/Und
: Ovr
Chicago at Baltimore
-11 Ovr/Und 40.5
I gave the bears the benefit of the doubt last week at home against a division opponent. Cutler is playing bad overall but it's playing just pathetic on the road.. Baltimore need this.
Straight:
Bal
Spread:
Chi
Ovr/Und
: Ovr
Atlanta at New York Jets
-5 Ovr/Und 42
two teams with question with their starting QB, in a game both teams need to win. In this case I take the home team with the better defense.
Straight:
NYJ
Spread:
NYJ
Ovr/Und
: Und
Oakland at Denver
-14 Ovr/Und 37.5
Russell is back at QB!!!!... game Over.
Straight:
Den
Spread:
Den
Ovr/Und
: Und
Cincinnati at San Diego
-6.5 Ovr/Und 44
Huge game by both teams and I believe the toughest opponent San Diego could face in the playoffs.. Both team just match up well. I don't know how the tragic death of Henry will play in the Bengals players some times these types of things unite you and makes you play at a higher lever other times it just makes you lose your focus this game is for the bye so I expect a fight to the finish.
Straight:
SD
Spread:
Cin
Ovr/Und
: Ovr
Tampa Bay at Seattle
: -6.5 Ovr/Und 39.5
Is this game going to be televised? it just shouldn't... take Seattle at home there's not a lot more to say about this game.
Straight:
Sea
Spread:
Sea
Ovr/Und
: Ovr
Green Bay at Pittsburgh
: -2 Ovr/Und 40.5
I know I should expect the steelers to end their slump specially coming from a long week... I just can't this isn't your Superbowl Steelers out there and for those who judge my pick of Polamalu as the DPOY just watch the redcord the steelers have without him this year. Take the hot team fighting for a spot.
Straight:
GB
Spread:
GB
Ovr/Und
: Und
Minnesota at Carolina
: 9 Ovr/Und 43
Moore has been playing good for the Panthers and at least they're fighting I was right last week when I said thsi team wont win the game but will keep it close and I will be righ again this week.
Straight:
Min
Spread:
Car
Ovr/Und
: Ovr
New York at Washington
: 3 Ovr/Und 43
Great MNF game simple I like how Washington is playing with all their injuries I don't like how the Giants are... I expect a good game but take the upset.
Straight:
Was
Spread:
Was
Ovr/Und
: Und
Man this is Sad
(39-47) 45%
Philadelphia(league)
Houston (league)
Tennessee (league)
Arizona
New Orleans
Seattle