THE DON'S
Crystal Ball
2010 SEASON
WEEK 5 PICKS
By
DonCanabis/TheDon
Analyst/Godfather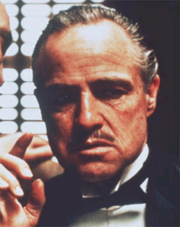 Man this is a crazy season lots of trades, lots of upsets and only one undefeated team parity has reached its fullest point in the NFL.
Quick Hits
The Vikings are desperate not to only to win now but earn the support of the city for their new stadium, this season has gone out of hand, Wilf should learn from previous owners mistakes, just ask Snyder or Jerry Jones quick fixes never work. At least he didnít sell the farm like Jerry did for a mid season WR trade like Jones did.
You know itís a weird season when Kansas City itís the only undefeated and teams like Indianapolis, Minnesota, New Orleans, San Diego and Dallas are struggling.
Iím shooting blanks in the Over and Under, second week in a row I completely strikeout. This really has hurt my overall record, something needs to change.
Nine of the fourteen games last week where upsets with three of them of teams that won but didnít cover the spread.
I have liked what Iíve seen of only two teams right now Baltimore and to my surprise The Jets, Mark Sanchez which I believed would be the Achilles heel of this team has really step-up and play in a higher level.
I continue with a great record against the spread 38-24 61%... despite all the upsets Iíve have found out the good individual matches letís hope it keep up this way.
Red Hot on Upsets of the Week picks, with a 5-1 record after 4 weeks itís a must take.
The Goat of the Week Nate ClementsÖ. After a hard fought match against Atlanta he makes the key interception to secure the victory only to make a selfish return for a TD and get the ball stripped for a fumbleÖ.This play remind me to a complete opposite play by Brian Westbrook. Against Dallas when he broke loose with less than 2 minutes in the game, instead of scoring and risking a comeback by Dallas he kneeled at the one yard line and Philadelphia ran the clock out to win the game.
On to the games
Jacksonville at Buffalo
1 Ovr/Und 41
Iím having trouble with this game, Jacksonville has zero consistency and Buffalo is a completely lost team but puts a fight at home. Whatís sure is this game will be high scoring both teams allow a lot of points. Take Jacksonville at least theyíve shown more.
Straight:
Jac
Spread:
Jac
Ovr/Und
: Ovr
New York Giants at Houston
-3 Ovr/Und 47.5
The Giants defense finally looked like the destruction force of previous years, too bad it was against of the worst Olines in recent years. I donít see them doing the same against Houston line. Plus Foster will play the whole game this week we saw how different the offense is with him in it.
Straight:
Hou
Spread:
Hou
Ovr/Und
: Ovr
Kansas City at Indianapolis
-8 Ovr/Und 45.5
The last undefeated team in the NFL will lose this week. No way Manning loses two games in a row specially at home.
Straight:
Ind
Spread:
Ind
Ovr/Und
: Und
Tampa Bay at Cincinnati
-6.5 Ovr/Und 38
The Bengals Offense hasnít look good not only Palmer has lost his touch but Benson hasnít run with the same intensity of last year his 3.3 yard per carry itís ridiculous, Tampa is a very young team and will have problems playing against the Bengals on the road.
Straight:
Cin
Spread:
Cin
Ovr/Und
: Ovr
Green Bay at Washington
2.5 Ovr/Und 45.5
Washington defense is really good their offense is practically nonexistent. Green Bay hasnít dominated teams as I expected but can put up points. Last week was a very emotional game for the redskins; donít see them pulling two upsets in a row.
Straight:
GB
Spread:
GB
Ovr/Und
: Ovr
St. Louis at Detroit
-3 Ovr/Und 43
Detroit has been able to score against every team despite their injuries. For a young defense St. Louis has played really well against some decent offenses, Bradford itís playing really good for a rookie QB and this team itís finally moving in the right direction.
Straight:
Stl
Spread:
Stl
Ovr/Und
: Ovr
Chicago at Carolina
2.5 Ovr/Und 35.5
UPSET OF THE WEEK
The Fight of the injured team both teams are a shell of themselves Chicago is playing without Clutler, tackle Williams and safety Wright. Carolina is without Smith and Tackle Otah in both cases huge loses. So in this case I trust more Carolinaís running game than Chicago whole offense behind that line. Carolina will send a gift basket to the Giants this week for helping them get their first of the season.
Straight:
Car
Spread:
Car
Ovr/Und
:Und
Atlanta at Cleveland
3 Ovr/Und 40
The browns defense has been a nice surprise and they play well at home. Ryan has always had trouble playing on the road especially in cold weather good thing is early October. I believe that last week comeback against San Francisco and will play better this week.
Straight:
Atl
Spread:
Atl
Ovr/Und
: Ovr
Denver at Baltimore
-7 Ovr/Und 38.5
Orton itís looking like Brees and Manning out there airing out. Key thing for this game, Baltimore is #1 against the pass and not so good against the run. Denver is #1 passing offense but has zero running game so in those cases always take defense; they will shot down their passing game.
Straight:
Bal
Spread:
Bal
Ovr/Und
: Ovr
New Orleans at Arizona
6.5 Ovr/Und 45
Max Hall big debut even with the Saints playing well below their standard and with no running game this game shouldnít be a problem for the reigning champ. New Orleans have found ways to make easy games difficult specially against lesser teams so the line could be a problem.
Straight:
NO
Spread:
NO
Ovr/Und
: Und
Tennessee at Dallas
-6.5 Ovr/Und 45
Dallas is 5-0 after the bye in the past five seasons 3-0 with Wade Phillips obviously. So this team week is tough to beat with 2 weeks to prepare. Donít like the line too much but playing at home with still the season on the line should be enough for them to take the victory.
Straight:
Dal
Spread:
Dal
Ovr/Und
: Ovr
San Diego at Oakland
-6 Ovr/Und 45
I had San Diego winning this game and covering the line especially with the Mcfadden injury but, a few things came to me late this day, San Diego is playing awful on the road and Oakland always play the though at home, plus San Diego has trouble at LB so taking all this into account I will push for a closer game.
.
Straight:
SD
Spread:
OAK
Ovr/Und
: Und
Philadelphia at San Francisco
: -3.5 Ovr/Und 38
UPSET OF THE WEEK
Another last minute changeup, with Vickís and McCoyís injuries and San Francisco a 0-4 team that shouldnít be 0-4 specially because I donít think Smith itís playing like an 0-4 QB I had SF taking this game but, something has stuck with me all day and itís what this game means to Kolb, think about it for a second he was supposed to be the next Eagles Franchise QB and after one terrible game heís castoff, to at least he got feel that Philadelphians brotherly love. I believe that the importance of the game and the fact that he wonít have the pressure of playing at home will be the difference.
Straight:
Phi
Spread:
Phi
Ovr/Und
: Und
Minnesota at New York Jets
: -4 Ovr/Und 39
UPSET OF THE WEEK
This has nothing to do with the Moss trade in fact I donít expect it to be a huge factor on this one. This has more to do with Minnesota having two weeks to prepare for this match and I believe Sanchez is do bad game after three very impressive weeks.. Plus this is the year of the ďwhat thaÖ.Ē upsets
Straight:
Min
Spread:
Min
Ovr/Und
: Und
The Hot Picks
Record 10-14 42%
Indianapolis (league)
Green Bay (league)
Houston (league)
Philadelphia
New Orleans
Atlanta
Donís Prediction League Leaders
MlmPetert 111 -75 60% [thewarpath.net]
Ryper11 108-78 58% [thewarpath.net]
JAB 108-78 58% [forums.azcardinals.com]

6.-
TheDon 105-81 56%