THE DON'S
Crystal Ball
2010 SEASON
WEEK 6 PICKS
By
DonCanabis/TheDon
Analyst/Godfather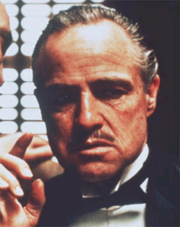 Better late than never, well I was do a bad Week but by far the past week has been the worst ever for me I only got 19 out of 42 picks right for a lousy 45% just pathetic.
Quick Hits
I wasnít the only one that had a tough week as most of you know I run a prediction league with members of the boards where I put this column well the average correct picks last week overall were dreadful. Straight up 6.5 out of 14, Spread 6.4 out of 14 and Ovr/und 7.3 out of 14. This has been the toughest season to predict just too many upsets every week.
I know the excessive celebration rule was made because some players were going over top with their celebrations and trying to get noticed by their celebration rather than by how they played. But when you call a flag because a player fell to the ground after a chest bump itís just ridiculous. Bye the way Iíve seen many player fall to the ground after a chest bump but last week game between Dallas and Tennessee itís the first time I saw a flag being thrown.
New York Giants are starting to look like the defense we expected after back to back great performances.
With the amount of injuries weíre getting and the extra focus on concussion I think itís ridiculous to believe that the NFL could produce a great product with an 18 game season.
Hot on Upsets of the Week picks, with a 6-3 record after 5 weeks itís a must take.
The Goat of the Week Carson PalmerÖ. Another week his mistakes has cost this team a victory heís all over the place and if heís not fumbling the ball heís throwing crucial interceptions that get return for TDís. We have to realize that Palmer will never be the QB he used to be.
On to the games
Miami at GreenBay
-4 Ovr/Und 46
Well it looks like Aaron Rodgers will play today, with that in mind I have to take Green bay because I donít see them losing two weeks in a row and Miamiís defense isnít anything close to the redskins defense. Take the Under on this one.
Straight:
GB
Spread:
Mia
Ovr/Und
: Und
Detroit at New York Giants
-10 Ovr/Und 44.5
The Giants defensive coordinator has finally found out how to use his 70 defensive linemen and this defense is now helping the Giants offense. Detroit has a good defense and an offense that score points despite having Hill as their QB but I donít see them scoring a lot against this defense on the road.
Straight:
NYG
Spread:
NYG
Ovr/Und
: Und
Seattle at Chicago
-6 Ovr/Und 38
Cutler comes back to the lineup but the big story here is Chicagoís defense, this defense is playing great getting to the ball and giving Cutler 100 chances to win the games. Seattle doesnít travel well and theyíre just too unpredictable.
Straight:
Chi
Spread:
Chi
Ovr/Und
: Ovr
New Orleans at Tampa Bay
4 Ovr/Und 43.5
Iím tired of trying to figure the Saints out this year they lost against an undrafted QB last week, Brees itís making a lot of bad throws and itís off key. Tampa Bay is finding ways to win they donít look pretty but they keep it close and find ways to win. So I still have to go with the champs because I canít expect them to lose every week.
Straight:
NO
Spread:
NO
Ovr/Und
: Und
Atlanta at Philadelphia
-3 Ovr/Und 42.5
UPSET OF THE WEEK
Both teams are playing really good and usually Ryan has trouble playing on the road but this year is the year of the upsets and Kobb doesnít look comfortable out there so take the upset in this one
Straight:
ATL
Spread:
ATL
Ovr/Und
: Ovr
Kansas City at Houston
-4.5 Ovr/Und 45
I love The Chiefís defense but I hate their offense and I love the Texans offense but I hate their Defense. I expect the same thing we saw against the Colts last week the chief defense will make this a game but because their offense canít score eventually their defense will fold and Houston will win their game.
Straight:
HOU
Spread:
HOU
Ovr/Und
: UND
San Diego at St. Louis
-8 Ovr/Und 45
This one is clear San Diego has a bad game and comes out next week and blows the other team away. This team has a lot of problems but also the Rams. Take the Chargers,
Straight:
SD
Spread:
SD
Ovr/Und
:OVR
Cleveland at Pittsburgh
-13.5 Ovr/Und 37.5
Ok the Steelers had two week to prepare and get into a rhythm with big Ben. Colt McCoy will start but he never faced a defense like the Steelers while he played in Texas he will make mistakes and will have a though day. Take the Steelers even with the huge line
Straight:
Pit
Spread:
Pit
Ovr/Und
: Und
Baltimore at New England
-3 Ovr/Und 44.5
UPSET OF THE WEEK
They will miss Randy Moss this week with no deep threat they wonít be able to open Baltimoreís defense. Also their defense is raw and Baltimore has too many weapons so take the upset.
Straight:
Bal
Spread:
Bal
Ovr/Und
: Ovr
New York Jets at Denver
3 Ovr/Und 41
The Jets are good, really good and LT looks like the old version of his, The Broncos have too many players hurt to keep up they got a great passing game but Ryan takes away your best weapon and makes you beat him with the rest. Take the Jets.
Straight:
NYJ
Spread:
NYJ
Ovr/Und
: Und
Oakland at San Francisco
-6.5 Ovr/Und 40.5
San Francisco plays good but find ways to lose each week I see them getting their first win this week but it will be close.
Straight:
SF
Spread:
Oak
Ovr/Und
: Ovr
Dallas at Minnesota
-2 Ovr/Und 44.5
The Panic Bowl, Dallas plays good when their life is on the line itís the type of team they are also we all know the players marked this game up after last yearís division loss and how they lost. Also Favre is playing bad missing a lot of throws just off key, both teams have been bad this season but of them both Dallas has looked better.
.
Straight:
Dal
Spread:
Dal
Ovr/Und
: Ovr
Indianapolis at Washington
: 3 Ovr/Und 43.5
UPSET OF THE WEEK
I like This game for an upset Washington is playing great defense their offense hasnít clicked but their defense keeps them in the game. Indianapolis isnít what it used to and they have many injuries if this game stays close by the 4th quarter the Redskins will take it.
Straight:
Was
Spread:
Was
Ovr/Und
: Und
Tennessee at Jacksonville
: 3 Ovr/Und 45
Division games are always tough vince young is playing good, C.J is having another good year and the Titans defense has been able to put pressure. The Jaguars are a fake 3-2 team M. Jones-Drew is hurt so take the Titans.
Straight:
Ten
Spread:
Ten
Ovr/Und
: Und
The Hot Picks
Record 13-17 43%
New York Giants (league)
Pittsburgh(league)
Baltimore (league)
New York Jets
Dallas
Tennessee
Donís Prediction League Leaders
MlmPetert 138 -90 61% [thewarpath.net]
JAB 133-95 58% [forums.azcardinals.com]
Ryper11 108-78 58% [thewarpath.net]


6.-
TheDon 124-104 54%