THE DON'S
Crystal Ball
2010 SEASON
WEEK 9 PICKS
By
DonCanabis/TheDon
Analyst/Godfather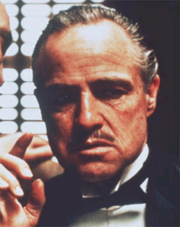 That was a crazy Halloween weekend; some really good defensive matchupís and upsets, some weird coaching decisions and the release of a future HOF to end the week.
Quick Hits
Itís hard to question a two time Super Bowl Champion Head Coach with his decisions and even though I donít like his approach or the moment in the game when he made the change but, you canít really fault him for it. McNabb has been an average QB at best this season he has made many costly mistakes and he hasnít been able to get this offense rolling.
We donít know what itís happening on practice every week but we do know Shanahan is losing or doesnít trust his QB anymore. Washington is scoring less than 20 points per game, McNabb has a QB rating of 76 and a completion percentage of 57.4 on three previous two minutes offense he has only generated a FG. So you can say that Shanahan doesnít trust McNabb to run the two minutes offense because he hasnít run it well all season or just because of how he has played all season he doesnít trust McNabb with the game on the line.
The reality is this isnít the best scenario and what started as a perfect marriage now looks like it could end up in divorce.
Minnesota is a complete mess right now, I expected this to happen when they made it all about Favre, this move gave him too much power and took everything of Childress, he lost that locker room long before, Moss came to the team, heís latest outburst and one sided decision to cut a high profile player after 4 weeks not only pushed him farther from his team but almost cost him his Job.
Two bad week against the spread has moved me to a 64-53 record or 55%
Some people yawn at slow scoring defensive matchups, with the NFL always focusing in helping the offense and make changes to the game to make it easier for teams to score itís great that we can still see great defensive matchups like we saw last week between Green Bay and the New York Jets. To watch a game where every inch counts and if one team slacks for one second the game can be over.
The Goat of the Week The Referee crew at the NYJ vs GB gameÖ With a game so close and with so much at stake the crew made to huge mistakes on strip balls against the Jets, giving the ball twice to the Packers on the first one Rex challenge but the call to everyoneís surprise still was upheld. On the second one they couldnít even challenge it because the Jets had no challenges left but, even with a challenge and so similar to the first one do we truly believe the outcome could be different? Two really bad calls in a really close games.
On to the games
New York Jets at Detroit
4 Ovr/Und 42
I like both of these two defenses, the Lions defense is young fast and generate a lot of turnovers but at the same can have some mistakes. The Jets defense is aggressive, makes you earn every yard and rarely makes mistakes. So, with all this in mind and taking into account what happened last week against Green Bay Iíll take the Jets canít see them losing again. Plus the Lions defense is 27th against the run, the Jets defense is based on the run so if Detroit canít stop their running game they wonít win this game.
Straight:
NYJ
Spread:
NYJ
Ovr/Und
: Und
San Diego at Houston
3 Ovr/Und 50
UPSET OF THE WEEK
Phillip Rivers has run out of targets and with his most important player Antonio Gates out this week he has nobody to throw to. Also the Chargers havenít been able to win on the road this year. Houston has one of the worst if not the worst secondary in the NFL but no Charger WR presents a real threat without Gates on the field.
Straight:
HOU
Spread:
HOU
Ovr/Und
: UND
Tampa Bay at Atlanta
-8.5 Ovr/Und 44.5
This is an interesting matchup, Atlanta doesnít lose at home Ryan is 16-1 at the Georgia Dome thatís the easy part, the difficult part itís figuring out if this will be a close game or a blowout. At first glance the Buccaneers are the teams with most comebacks and close scores this season but their two loses have been by double digit scores against good teams so taking that into account and the fact the game is on the road take Atlanta on all accounts.
Straight:
Atl
Spread:
Atl
Ovr/Und
: Und
New Orleans at Carolina
6.5 Ovr/Und 41
The Saints are playing better defense if they can find some consistency they could have another run the NFC is still everyoneís to take, Carolina looks better with Moore at QB at least they score the only problem is that their backfield is hurt and their attack is based on what they can do.
Straight:
NO
Spread:
NO
Ovr/Und
: Ovr
Chicago at Buffalo
3 Ovr/Und 40.5
Teams coming back from a bye havenít been as successful as previous years and Buffalo even winless are playing with a bigger intensity than others with better records and twice the talent. The sad thing is that at the end of the game they find ways to lose. Chicagoís Defense is playing at a high level and itís the only reason this team has a winning record so until this defense gets hurt this team has a chance.
Straight:
Chi
Spread:
Chi
Ovr/Und
: Und
Arizona at Minnesota
-8 Ovr/Und 40.5
UPSET OF THE WEEK
As I explain at the top the Vikings are a complete mess, the players donít trust the coaching staff new reports came out that now Percy Harvin has also issues with Childress, this team itís going downhill fast. They have an injured QB thatís playing average at best, they donít have WR to throw to and their defense canít seem to put any pressure to the opposition. Arizona isnít in the best place and they also have issues at QB but when a team is broken from the inside they can make any average team look like a Super Bowl contender just ask Dallas.
Straight:
Ari
Spread:
Ari
Ovr/Und
: Ovr
New England at Cleveland
4.5 Ovr/Und 44
We all know that when Belichick faces Magnini he wants to humiliate him, the young Patriots defense itís looking better as the season has moved and the offense seems that they gained a beat without Moss. Cleveland is playing good football and itís a team not to take lightly just ask NO but I donít think they can pull another huge upset.
Straight:
NE
Spread:
NE
Ovr/Und
:OVR
Miami at Baltimore
-5.5 Ovr/Und 40.5
Miami is playing great defense and plays really good on the road. Baltimore has had their up and downs all season in some cases like the Bills game leaving us scratching our heads so I expect a low scoring close match on this one.
Straight:
Bal
Spread:
Mia
Ovr/Und
: Und
New York Giants at Seattle
7 Ovr/Und 41
Charlie Whitehurst will be the QB this week for Seattle, this is what we know about the QB, heís been the third QB for San Diego the past 4 years, he was traded to the Seahawks in one of the weirdest trades ever, and the kid has never thrown a regular season pass and looked shaky at best in preseason. Heís facing a New York team coming back from a bye playing at high level. Good luck kid, Welcome to the NFL.
Straight:
NYG
Spread:
NYG
Ovr/Und
: Und
Indianapolis at Philadelphia
-3 Ovr/Und 46.5
Philadelphia is healthy, Vick and Jackson are back and this team will look better this week, itís the complete opposite for the Colts, they added Gonzalez to the injured list this week and they lost the HB that was making a difference. I expect Philadelphia to win this game but Manning will keep it close
Straight:
PHI
Spread:
IND
Ovr/Und
:Ovr
Kansas City at Oakland
-2.5 Ovr/Und 40.5
Oakland has looked great the past two weeks but this is the first time there are facing a good defense not only that a great defense against the run. The Raiders offense is based on the running game and the mistakes the opposition makes, two things Kansas City doesnít do. Take is the Chiefs in this Rivalry game.
Straight:
KC
Spread:
KC
Ovr/Und
: Und
Dallas at Green Bay
-7.5 Ovr/Und 45
Last Green Bay showed they can play great defense week, Dallas made Garrard look like an MVP candidate, this team has given up they will score points it might look closer at the end if you look at the score but expect another half effort they just donít care.
Straight:
GB
Spread:
GB
Ovr/Und
: Ovr
I might be the only one thinking this but didnít the Steelers look better without Big Ben? I donít know if it was because the players took it to themselves to hold the ship and played at a higher level because they had to and now they think they donít. But the Steelers of a few weeks looked practically invisible they donít look like that anymore. The Bengals are another team having a rough season after big expectations
Straight:
PIT
Spread:
PIT
Ovr/Und
: Und
The Hot Picks
Record 23-25 48%
New England (league)
Kansas City(league)
New York Giants(league)
Green Bay
Pittsburgh
Houston
Donís Prediction League Leaders
MlmPetert 209 -142 60% [thewarpath.net]
Exile 156-114 58% [blackandgold.com]
JAB 201-150 57% [forums.azcardinals.com]
12.-
TheDon 191-160 54%