THE DON'S
Crystal Ball
WEEK 1 LEAGUE PICKS
By
DonCanabis/TheDon
Analyst/Godfather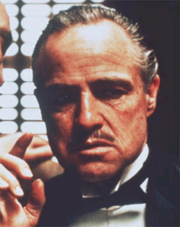 CONGRATS TO THE 2010 DONíS PREDICTION LEAGUE CHAMPIONS
*** Mlmpetert from thewarpath.net ***
*** Sparty from detroitlionsforum.com ***
OK, we survived the hardest offseason of football, when they only news we could get were bad news, Iíve never seen in my life fans so excited for Preseason Football. That was funny. What weíve learn is how important offseason programs and strength and conditioning trainers are in todayís NFL. Even with the softer and reduced training camps this year because of the new CBA injuries went up specially season ending injuries. We havenít had 1
Quick Hits
What weíve learn is how important offseason programs and strength and conditioning trainers are in todayís NFL. Even with the softer and reduced training camps this year because of the new CBA injuries went up specially season ending injuries. We havenít had 1 official game and teams like the Giants have already lost 5 starters on Defense for the season. Rookies especially were hurt more by this they couldnít get into a program didnít know how to get into NFL shape and many went down early and often.

I expressed this point last year and some people that read the column gave me some words about week 1 not being that important and that I was crazy a season is not decided by week 1. I agree a Season is not decided by week 1 but stats donít lie and if you plan to win it all and bring the Lombardi trophy, have the parade and visit the Whitehouse, you must and I repeat you must win week 1. Super Bowl winners have now a 37-7-1 week 1 record so keep telling yourselves that week 1 isnít that important.

Each year I look at teams that come out of nowhere and make either a deep run or make the playoffs. Last year we had Kansas City, Chicago and Tampa Bay. This year the teams I like are Detroit, Houston and Arizona I expect at least 2 of these teams to make the playoffs.

There are 3 other teams that I like but, donít believe they would make the playoffs but, at least will show improvements. It may be because of a tough division, schedule or just luck wonít fall their way when they need it. You might not think of them now but they might surprise you next year. Those teams are Buffalo, Cleveland and St. Louis.

The Andrew Luck Sweepstakes.- Right now heís the clear #1 pick and the QB that everybody wants or need so this are the team I believe will be fighting for that #1 spot. They might trade the pick if they end up with it but still here are those teams Carolina, Seattle, Jacksonville, Cincinnati, Oakland and San Francisco. Sadly 4 of those 6 teams took a QB high in this draft and 1 had a really bad experience with their last #1 pick.
On to the games
New Orleans at Green Bay
-4 Ovr/Und 47.5
Every year The Super Bowl winner that plays this game has won the NFL kickoff. So, until a team proves me wrong and change this thread I will keep picking the last Super Bowl winner. Both teams have great teams one got healthy the other fixed some needs with new blood it will be a great match and we could be easily be watching the future NFC Championship.
Straight:
GB
Spread:
GB
Ovr/Und
: UND
Pittsburgh at Baltimore
-2.5 Ovr/Und 36.5
Baltimore has never beat Pittsburgh with Ben as QB, another thread this game will be brutal both teams hate each other and you wish this game will come later just to have more buildup. Baltimore upgraded with talent their biggest weakness which was the secondary but itís young and inexperienced though first task for this group. Iíll take Ben
Straight:
PIT
Spread:
PIT
Ovr/Und
: Und
Cincinnati at Cleveland
-6.5 Ovr/Und 36.5
Like I said in the season predictions I like what Cleveland is doing it might not show in the record column this season but the future of this team is bright. Cincinnati completely dismantled their old team got rid of the Cancer and players that were holding this team down. Right move but it wonít come with some growing pains.
Straight:
Cle
Spread:
Cle
Ovr/Und
: Und
Indianapolis at Houston
-8.5 Ovr/Und 44
This is the year Houston must take the division if not I donít know how you can justify keeping Kubiak. They brought the big name DC. They not only drafted heavy on defense but signed some key names and with the unfortunate injury to Manning, the drop of Garrard and only half the season healthy Hasselbeck. Getting into the playoffs is a must. I like the pickoup of Collins to hold the ship while Manning comes back we all just hopped they hadnít wait until the last minute. He will do a good job but itís too much to ask to do it week 1 with only 3 weeks with the team.
Straight:
HOU
Spread:
HOU
Ovr/Und
: Ovr
Tennessee at Jacksonville
-3 Ovr/Und 39
Jack del Rio pulled a fast one maybe he can buy another year by justifying youth movement. I like the moves they did and it looked them was building to compete this year but when they go with McCown to start the season when he barely played in the preseason. I just donít get it. Do anybody still pay attention to these big name holdouts we all know theyíre going to get done before the season start by now wish they would drop the drama get it early and move on.
Straight:
TEN
Spread:
TEN
Ovr/Und
: UND
Buffalo at Kansas City
-4 Ovr/Und 39.5
UPSET OF THE WEEK
I had this game as an upset before it was announced that Cassel could not play. I havenít liked how this team has looked since Charlie Weis left. It looks like they pulled the breaks on this offense and just forgot how to move the ball and score. I might not like all the moves thatís being done in Buffalo especially letting Posluszny go and trading Evans for less the peanuts. But even with that this team is gathering talent and that defense looks really good.
Straight:
BUF
Spread:
BUF
Ovr/Und
: Und
Atlanta at Chicago
3 Ovr/Und 41
This is where we start to look if these two teams are for real. We have to see if last yearís Bears run had to do more with soft schedule and good breaks. We need to see if Cutler can be the leader or the guy that keeps being question about his toughness and commitment. In the Case of Atlanta they went all in with offense and got Ryan the extra weapon he has been asking leaving holes that needed to be covered on defense so we need to see if it pans out. Ryan has been giving the nickname ďIceĒ but this is the 3rd year that ďIceĒ has melted in January, can he finally reach the next step?
Straight:
Atl
Spread:
Atl
Ovr/Und
:Ovr
Detroit at Tampa bay
- 2 Ovr/Und 41
Surprise team of 2010, meet Surprise team of 2011. I donít know if we can actually call the Lions a surprise team when they are everyoneís surprise team. We all know that everyone went ďHolly CrapĒ when the Lions picked Fairley in Aprilís draft. To improved an already stacked front 4. With the addition of Durant and Tulloch this defense has IT. We all expect this will be the year Stafford finally shines weíve seen glimpses but injuries has hold him down. Somewhere in the background of the draft I swear I could hear Thompson, Spielman and Angelo chant ďWe Want Matt Millen Back, We Want Matt Millen backĒ. Tampa Bay has a great young team and has shown that if you keep them in the game, give them one inch theyíre going to take it. Still this team is too young and this year schedule is way harder.
Straight:
DET
Spread:
DET
Ovr/Und
: Und
Philadelphia at St. Louis
5 Ovr/Und 43.5
Finally the debut of ďThe Dream TeamĒ arenít you excited? Yeah me neither. Paper doesnít win championships and the reality is that yes the Eagles make a perfect Madden team, but they have huge holes at Oline that made Vick run for his life the whole preseason. They have an Oline coach as their mastermind DC. They have so many problems at LB that theyíre staring their 4th round Rookie LB and trust me itís not because he earned it. They have the 3 best CBís in the game but big holes at safety. This is a good mean but trust me is far from perfect or the best team in the league. This should be the year St. Louis jump back and take the West but, having the worst first 8 game schedule Iíve ever seen will make this practically impossible unless we see another 7-9 team making the playoffs.
Straight:
PHI
Spread:
STL
Ovr/Und
: Ovr
New York Giants at Washington
3 Ovr/Und 38
We all know what Shanahan is trying to do itís not insane he doesnít want a QB that wins the game he wants a QB that wonít lose it for them. Rex has done that at times in the past is starting to look like Hightower will be the new addition to the list of great backs in the Shanahan system. They might survive the season even getting 7 wins but no way is this team the 2000 ravens or 2006 bears. The Giants have been hit hard, thereís no question about it we saw last year a team overcome huge obstacles and go on to win the Super bowl. But, those this team has the same character and talent in their backups to pull suck a run? They might not win the Super Bowl but they will win this week.
Straight:
NYG
Spread:
NYG
Ovr/Und
: OVR
Carolina at Arizona
-7 Ovr/Und 37
Bo Jackson might believe Newton will have a great year and the league should watch out I donít. Unless he can run for 30 TDís this season because I donít see him passing for 15. Arizona fans will now see if they got the better end of the trade or got robbed blind. I do believe itís a move they had to make for this team that is ready right now to compete and keep in top for future years and if it works nobody will continue to talk of how much they traded for or paid him. If it doesnít well ask Snyder and Jones how well Haynesworth and Roy Williams worked for them.
Straight:
Ari
Spread:
Ari
Ovr/Und
: OVR
Seattle at San Francisco
-5.5 Ovr/Und 38
The Battle for Andrew Luck starts here. Sorry but when Gerard becomes available and Pete Carroll comes out and says weíre not interested, were already set at QB you know they are tanking this season. I donít know what Tavaris has shown him in private because he hasnít show anything on the field. Maybe he plays great when heís redshirted, because with little to no rush he keeps running for his life. In the case of San Francisco this team had a gap when they had a really great defense they just needed their offense to show something now they gotten older and starting with a new HC again so we go back to rebuild mode.
Straight:
SF
Spread:
SF
Ovr/Und
: UND
Minnesota at San Diego
: -8.5 Ovr/Und 41
I expect Donovan to play better than what he did in Washington but really, can he actually do any worse? If Vikings fans believe they would see the second coming of Favre and make another deep run in the Playoffs theyíre only kidding themselves. San Diego solved all the drama that took away the focus of the team last year. Also they found out that they canít keep going slow old year and turn it up mid season because the division has gotten better, I believe this is the year that they will turn it around.
Straight:
SD
Spread:
MIN
Ovr/Und
: Ovr
Dallas at New York Jets
: -4.5 Ovr/Und 41
I didnít like Dallas chances on this game when the schedule came out and was determined that they would play in NY on the anniversary of 9/11. I didnít Like their chances when they decided to go with 3 rookie O-lineman even if they shown promise and their starting CBís were hurt and would come to play without playing a snap in preseason. I liked their chances less today when their rookie RT 1st round pick and their starting corner went down with Knee injuries and will miss the game. Sorry new DC, different system, no Oline no CBís to cover Plaxico and Holmes and 9/11 in NY even Sanchez canít screw this up.
Straight:
NYJ
Spread:
NYJ
Ovr/Und
: Und
New England at Miami
: -7 Ovr/Und 45
With New England we know what weíre going to get a prepared team that will find the other teams weaknesses and exploit them. Miami has a good defense but no offense, the rookie HB that everyone expected to shine hasnít looked good, Henne is well Henne and somebody might need to tell Reggie that he might change his number but, heís still the same player.
Straight:
NE
Spread:
NE
Ovr/Und
: Ovr
Oakland at Denver
: -3 Ovr/Und 40
Oakland started to look good last year at the end making teams work and winning some game and then Al did what Al does made some moves, change coaches, let good players go and well we have to start all over again. Denverís defense has impressed me; itís amazing what a different coach can do with the same talent. Trust me I say it now Von Miller and Elvis Dumervil will be the best Pass rushing duo in the NFL in no more than two years, Even this year. You can see when a guy has it and Miller has it thereís no way teams will be able to control them for 60 minutes.
Straight:
DEN
Spread:
DEN
Ovr/Und
: UND
The Hot Picks
Tennessee (league)
New England (league)
New York Jets (league)
Buffalo
Detroit
Denver