They offer players a putrid punch in the nose but likely little actual performance boost. So how exactly did smelling salts become an essential part of NFL game days?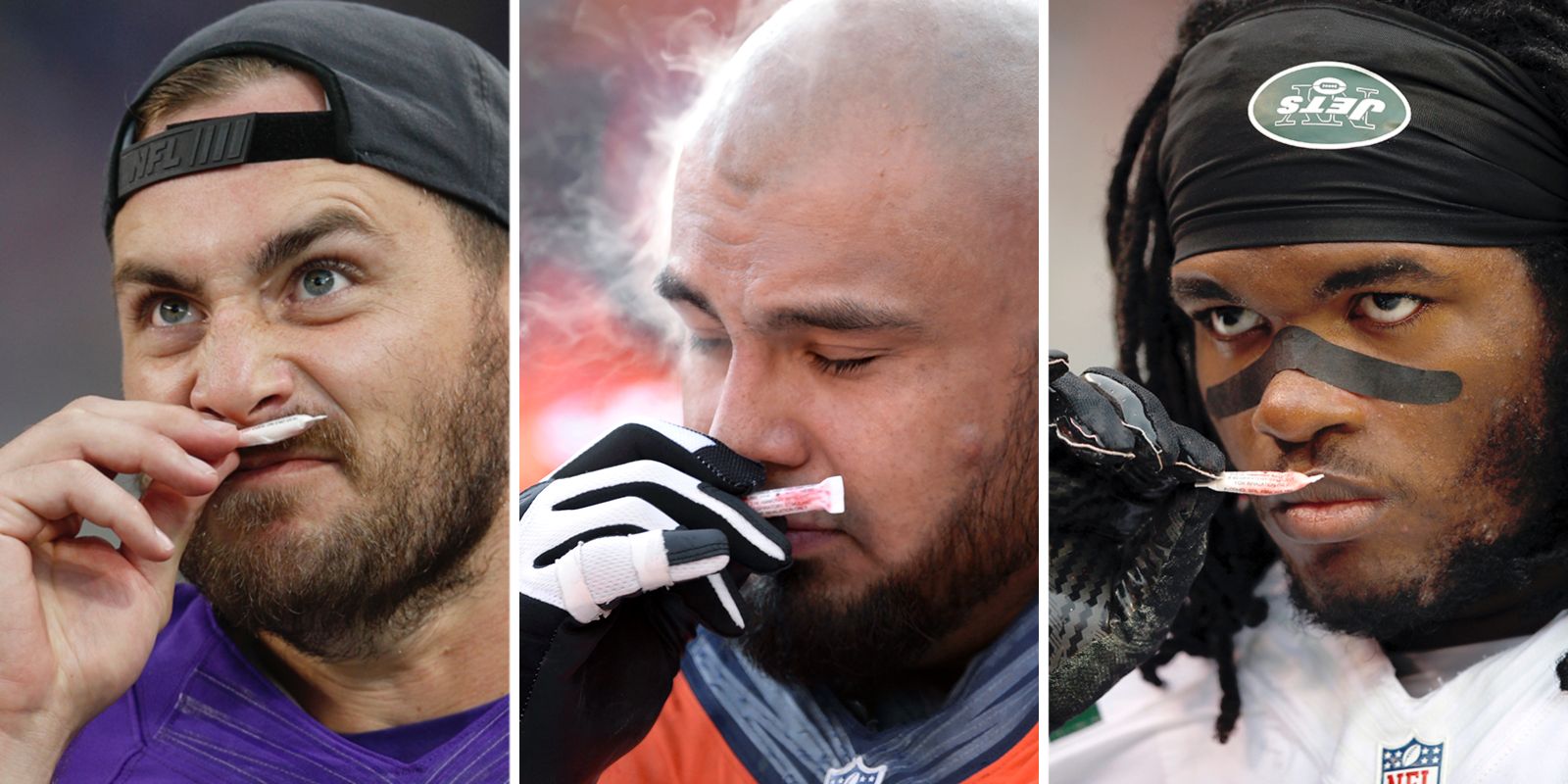 One whiff and Ezekiel Elliott's eyelids begin to flutter, his mouth falls oddly agape and his pupils roll back in his head. It's Week 4 of the NFL season, and kickoff is just moments away inside AT&T Stadium, where Elliott and a handful of his Cowboys teammates are breathlessly engaged in the latest, strangest sports ritual: huffing the stomach-turning noxious fumes found in smelling salts.
The ammonia-based inhalant is manufactured for the express purpose of treating or preventing fainting, but at some point, NFL players and other athletes discovered they could repurpose the decongestant properties and adrenaline-pumping side effects into a perfectly legal, low-tech pick-me-up ... even though there's zero proof of any performance benefit. In fact, this will be the first of at least eight capsules for Elliott today. Using hand movements reminiscent of his trademark "feed me" gesture, Elliott inhales a capsule before donning his helmet for each Dallas drive in a 35-30 loss to the Rams. He's far from alone, on either team. Directly behind Elliott, two members of the Cowboys' game-day staff, dressed in matching blue slacks and white polos, are busy sniffing away on their own ammonia capsules. Just a few minutes into the game, the Cowboys have discarded so many capsules that the area in front of their bench looks like the floor of a kid's bedroom after trick-or-treating. (Don't change the Cowboys' moniker to Ammonia's Team just yet. There are dozens of discarded smelling salts capsules on the Rams' sideline too.)
Near the end of the first half, six members of the Dallas defense can be seen simultaneously hitting the salts before taking the field. The group includes veteran cornerback Orlando Scandrick, who jogs onto the field while using his right hand to make the sign of the cross and his left hand to sniff salts, and defensive end Demarcus Lawrence, the NFL's sack leader through four games.
read more here