THE DON'S
Crystal Ball
2009 SEASON
WEEK 16 PICKS
By
DonCanabis/D'BOYZ
Analyst/Godfather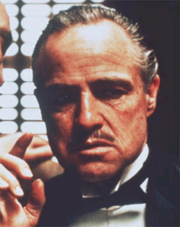 Sorry for putting this up almost at the Buzzer...
Last 2 weeks of the season where most games have playoffs implications.. To late to start having a good season for me I'm going for the number 1 pick on Next year's draft Hahaha.
Quick Hits
•One thing that's turning out, ok in this weeeird season is that it looks like both of my Superbowl predictions before the start of the season will make the playoffs. I don't know if they'll win it all but at least they're going to make it and 5 weeks ago it looked like neither would.
In fact, as of right now 8 of my 10 pre season predictions are in the playoffs (New England, Indianapolis, San Diego, Dallas, Green Bay, New Orleans and Arizona).
•It looks like the honeymoon is over in Minnesota with Favre looking more like old Favre and Peterson not happy with his role late in the season and Brad's angry of Bret doing so many checkdowns. What's funny of this is that they look surprise of Favre doing what he wants to instead of what's he's supposed to do, well last time I checked that's how he made his career and we know it's not something new, and we know all was well and dandy until they start to lose.
•You know you've lost the total confidence in your coach after you got benched as a QB and your backup QB gets hurt they put the 3rd QB in instead of you not only that but even with him getting bangend up he would rather use the hurt QB than you... Yeah I'm talking about you Russell and same thing in Buffalo where they're going with 3rd QB Brian Brohm instead of Edwards (Granted he's also banged up but Brohm is as green as it comes).
•Jack Delhome has probably played his last snap as the Starting QB in Carolina,The situation here is tricky the Panthers still have over 13 mill in guaranteed money attached to Delhome so Trade and release are going to be difficult (don't really know if somebody would give anything for him), but we know that by the way Moore has played since he took over it's his team now. So Jack could be the most expensive backup in the NFL next season.
•Ok I decided to add a new thing at the end of the column as many of you know I run a predictions league with many members of the boards I post my column playing in it. SO I decided that I will put the top 5 ranking players stats at the end so you can see if a member of your board is winning the Predictions league.
Like I told everyone here this is a Free league I run for fun and everyone is invited and the firs place at the end of the season will win a official NFL Cap of their favorite team.
Ok on to the games
San Diego at Tennessee
3 Ovr/Und 47
Two weeks in a row I get everything right in the early game, as of right now I don't thing there's a team playing better football in all aspects of the game than the Chargers the only thing I don't know is if already clinching a first round bye that two weeks of rest will hurt a team that from years past has played their best when it's do or die every week.
Straight:
SD
Spread:
SD
Ovr/Und
: Ovr
Tampa Bay at New Orleans
-14 Ovr/Und 49.5
There's news starting to show that Crowher might be going to Tampa next year so this might be in the head of rookie Head Coach Raheem Morris, New Orleans even if they don't have nothing to play for they want this win bad after last weeks loss.
Straight:
NO
Spread:
NO
Ovr/Und
: Ovr
Houston at Miami
-3 Ovr/Und 45
Playoff game here everything on the line loser start their offseason preparations plain and simple both team are playing good football but Houston is playing better take the road team
Straight:
Hou
Spread:
Hou
Ovr/Und
: Und
Seattle at Green bay
-14 Ovr/Und 43
I hate going with 14 point spread but three things here we have to take into account for this game; The packers play at home, They need this win to secure a Wildcard spot and Seattle has scored only 7 points per game in the past two weeks that team it's done.
Straight:
GB
Spread:
GB
Ovr/Und
: Und
Carolina at New York Giants
-7 Ovr/Und 42.5
I like how Moore is playing, and still with nothing to play for they put a huge upset to Minnesota, but this is a do or die game for New York and I don't think they will let it slip at home.
Straight:
NYG
Spread:
NYG
Ovr/Und
: Und
Oakland at Cleveland
-3 Ovr/Und 38
Cold game here both teams playing good football at this point at least taking games to the buzzer Quinn is out but he wasn't a huge factor and fryer hurt but playing... The only thing Brady did as QB is not turn the ball over and that's a thing Andersen loves to do so I take Oakland
Straight:
Oak
Spread:
Oak
Ovr/Und
: Ovr
Jacksonville at New England
-7.5 Ovr/Und 44
Another big playoffs game I like what Jacksonville did last week against the Colts they fought until the end the only thing I question is if they have anything left?... New England has been great at home and you have to take that into account sorry Jacksonville it will be close but the playoffs wont be in your future this year. Snow is on so expect the Under
Straight:
NE
Spread:
JAC
Ovr/Und
:Und
Kansas City at Cincinnati
-13.5 Ovr/Und 40.5
Cincinnati played an emotional game last week and almost put a upset on the road against the best team in football right now they will take that and secure the North finally after 16 weeks.
Straight:
Cin
Spread:
Cin
Ovr/Und
: Und
Baltimore at Pittsburgh
-2.5 Ovr/Und 42
Throw away records, throw away injuries, throw away playoffs implications because every time this two teams play it's a playoffs game... Love big time rivalries. I take the upset
Straight:
Bal
Spread:
Bal
Ovr/Und
: Und
Buffalo at Atlanta
-9 Ovr/Und 41
Nothing to play for this week unless you count the debut of Brian Brohm as a must watch thing... Take Atlanta at home.
Straight:
Atl
Spread:
Atl
Ovr/Und
: Und
St. Louis at Arizona
-14 Ovr/Und 43.5
Arizona has nothing to play for and we saw it last week when they almost lost to Detroit, St. Louis is keeping games close and with that I take Arizona but not the spread.
Straight:
Ari
Spread:
Stl
Ovr/Und
: Und
Detroit at San Francisco
-12 Ovr/Und 41.5
Not a lot to say for this game just take SF at home with the points...
Straight:
SF
Spread:
SF
Ovr/Und
: Ovr
Denver at Philadelphia
: -7 Ovr/Und 41.5
I know I'm going to hear a lot of rant about this one but I'm taking the upset.. this year, every week we see a hot team in a must win game lose against a good opponnet and Denver has the defense to stop Philadelphia and we know Brian Dawkins circled this game when he joinned the Broncos.
Straight:
Den
Spread:
Den
Ovr/Und
: Und
New York Jets at Indianapolis
: -5.5 Ovr/Und 40.5
Injuries play a huge factor in this game the colts have many defensive players hurt and wont play or will play in a limited roll and the offense will be without Garcon... We saw last week that the colts can't stop anybody right now so it falls in the offense and I don't know if they will risk more players getting hurt for a perfect season.. If you take the game out of Sanchez hands they can win this one.
Straight:
NYJ
Spread:
NYJ
Ovr/Und
: Ovr
Dallas at Washington
: 7 Ovr/Und 42
I don't expect the Redskins we saw last monday night but I do expect the Cowboys we saw last saturday it will be a good game, we know that there's nothing the Redskins want more that keep Dallas out of the playoffs.
Straight:
Dal
Spread:
Dal
Ovr/Und
: Ovr
Minnesota at Chicago
: 7 Ovr/Und 41
After Cutler let me down in the Green Bay Game I said I won't be fooled again even with all the controversy ... Min wins.
Straight:
Min
Spread:
Min
Ovr/Und
: Ovr
It's almost Over
(42-50) 45%
Dallas(league)
Cinncinati (league)
Green Bay (league)
New Orleans
Minnesota
Don's Prediction League Top 5 Standings
This is up to week 12... the standing is based on overall record against Spread, Straight up and Ovr/Und.
BnGBleeder(Steelersaddicts) 61%
BrrsColts (ColtsFreaks)59%
Sweatthepipe (Cowboysboard)58%
Ryper11 (TheWarpath) 58%
Hayne (Cowboysboard)58%
Good Job to everyone