THE DON'S
Crystal Ball
2010 SEASON
WEEK8 PICKS
By
DonCanabis/TheDon
Analyst/Godfather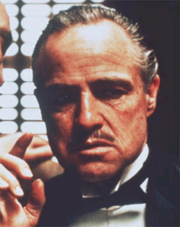 Happy Halloween everyone, Iím back on the winning circle had a great week last week hope somebody used the picks because last week picks were MONEY.
Quick Hits
Itís funny the double standard the NFL has, first they say they want to protect their players, second they say they want to expand the league to 18 games and third they say that they will suspend player for illegal hits, but when the NY Giants Defense hurt Romo and got knocked out of the game all we have heard from the media and The NFL is how great the Giants defense is because they have knocked out 5 starting QBís from the game!!! Donít get me wrong Iím not against what the Giants have done I praise it and support it, Football is a physical sport and thatís what I like football to always be.
The question is? Does the NFL want a physical sport or a finesse sport with contact because you canít have it both ways.
The Dallas Cowboys are done plain and simple, and itís not because Romo got hurt (even itís important) and itís not because of their record (even if itís a huge thing) itís because this team has no heart, no direction and no leadership. Good team rise to the challenge take what card theyíre dealt and run with it. We saw early in the season how Pittsburgh won not only without Ben but with their 4th QB in the chart. That team looked at the challenge and dealt with it never fell down, never felt sorry for themselves and said why us?
Letís remember last week when Romo went down Dallas was winning 13-7 and even 20-7 after Dez Bryant punt return but the whole team went down with Romo. They gave 38 unanswered points after that. This team just gave up instead of rising to the challenge they just put their tail between their legs and just wanted the game to be over.
Had a great week straight on and over/und but just 7-7 against the spread so my record got hurt 58-46 record or 56%
I said before the season that it was a mistake for Brett Favre to return and this team wouldnít repeat what they did last year because the situation was completely different and itís even a bigger mistake for him to continue to play his not helping that team heís the reason theyíre 2-5 and with a broken ankle his unwillingness to sit down and say ok Iím not good will finish burring this team. Heís being selfish and acting like heís bigger than the team.
1-1 on my upsets of the week straight up but 2-0 against the spread.
The Goat of the Week New Orleans Saints the whole team; when you not only lose to the Browns but make them look like they where the Super Bowl Champions youíre the Goat of the week. When was the last time we saw a Super Bowl champion suffer the next season jinx? Usually is the team that loses the big game not the team that won it. This team looks like they lost their Mojo and like Austin Powers should go(look) in the past to try to find it they desperately need it.
On to the games
Buffalo at Kansas City
-7.5 Ovr/Und 45
The Chiefs proved me last week that they can cover the big lines against lesser talent. Kansas City is a hard place to play even when theyíre a bad team, this team is inspired theyíre playing great defense and they all believe in each other. Buffalo showed a lot of heart last week and almost pulled the upset but at the end came up short. I donít see them having enough heart left for two weeks in a row.
Straight:
KC
Spread:
KC
Ovr/Und
: Ovr
Green Bay at New York Jets
-6 Ovr/Und 42
You give Rex Ryan two weeks to prepare for a team; you know he will find all the ways to beat the other team. I like the Jets only because how that defense plays but how the whole team is stepping up this team has identity and itís focused. Green bay is having problems in the secondary, Rodgers is not connecting with his WR theyíre just not in the same page and they find ways to keep games close that shouldnít and lose games that they shouldnít.
Straight:
NYJ
Spread:
NYJ
Ovr/Und
: OVR
Denver at San Francisco
-1 Ovr/Und 41.5
These two teams are in trouble and playing like a chicken without a head out there, but the reality is this Troy Smith is the QB for SF this week in London with bad weatherÖ Take Denver.
Straight:
Den
Spread:
Den
Ovr/Und
: Und
Jacksonville at Dallas
-6.5 Ovr/Und 42.5
This should be a winnable game for the Cowboys even with Kitna at QB but, this team is completely lost and has no desire to fight left. If you want a game to bounce back is this one Dallas might find a way to win but still take the line because it wonít be a blowout. Even if Dallas win this is a mirage this team is done they donít have what it takes t0 make a run and the schedule is too dificult
Straight:
Dal
Spread:
Jac
Ovr/Und
: Ovr
Carolina at St. Louis
-3 Ovr/Und 37
Two Young teams and young QBís Moore might make more plays but he also makes more mistakes and of the two young defenses The Rams defense is playing really good. Take the home team
Straight:
Stl
Spread:
Stl
Ovr/Und
: Ovr
Miami at Cincinnati
-2 Ovr/Und 43.5
UPSET OF THE WEEK
The Dolphins play great on the road, the Bengals are playing bad everywhere. This Cincinnatiís team just canít handle the pressure if theyíre leading the game late in the 4th quarter they find ways to lose if they somehow bounce bad from a bad start and come back late in the game they still find ways to lose take the consistent team against the unpredictable one.
Straight:
Mia
Spread:
Mia
Ovr/Und
: Und
Washington at Detroit
-2.5 Ovr/Und 44
Detroit had two weeks to get healthy but It donít believe they have enough to beat the Redskins. Washington defense might give a lot of yards but they protect the house better than most teams so with that I take the Redskins.
Straight:
Was
Spread:
Was
Ovr/Und
:OVR
Tennessee at San Diego
-3.5 Ovr/Und 44
UPSET OF THE WEEK
When the Titans are hot nobody can stop them people theyíre hot. San Diego is making dumb mistakes are lost and hurt Phillip Rivers is throwing to practice squad WR. The Titans defense is physical and will dominate this week.
Straight:
TEN
Spread:
TEN
Ovr/Und
: UND
Tampa Bay at Arizona
-3 Ovr/Und 39.5
Tampa Bay is a young team but this young team is buying what Raheem Morris is selling and theyíre playing at a higher level take TB.
Straight:
TB
Spread:
TB
Ovr/Und
: Und
Minnesota at New England
-6 Ovr/Und 44
Childress has lost this team if he ever had it; nobody respects him he has no voice in this team when your QB takes all the decision and all your team see you donít have a say youíve lost them. Take NE easy choice
Straight:
NE
Spread:
NE
Ovr/Und
: OVR
Seattle at Oakland
-2 Ovr/Und 42
Oakland itís playing good football, Darren McFadden finally is showing why he was the first HB taken in the 2008 great HB draft. Seattle donít play good on the road so Iíll go with the home team
Straight:
OAK
Spread:
OAK
Ovr/Und
: OVR
Pittsburgh at New Orleans
-1 Ovr/Und 42
This is a very though test for the Saints offense to regroup after last week lost and the way theyíve been playing. I donít believe they can do it against this defense so take the Steelers.
Straight:
Pit
Spread:
Pit
Ovr/Und
: Und
Houston at Indianapolis
: -5.5 Ovr/Und 49.5
Houston has problems in the lock room Indianapolis has problems in the roaster canít find healthy players for Peyton to throw to. If Houston was playing a better defense I believe Houston would sweep this year series but, theyíre not and Peyton even with no receivers will find the holes still this should be a close match
Straight:
IND
Spread:
Hou
Ovr/Und
: Und
The Hot Picks
Record 21-21 50%
New England (league)
Kansas City(league)
Tennessee (league)
Washington
Pittsburgh
Jacksonville