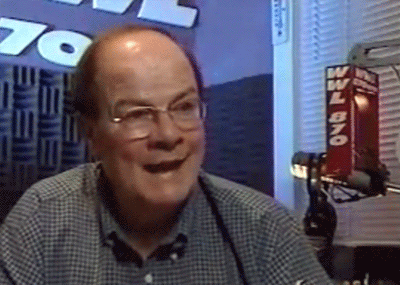 "Oh when the Saints
Go marching in
Oh when the Saints go marching in
Oh, Lord I want to be in that number
When the Saints go marching in!"
Yes, for years we've all "wanted to be in that number!" But if you are a relatively young Saints' fan, you won't remember the early years of the Saints playing in Tulane Stadium. In that first season, the Saints AVERAGED over 75,000 fans per home game.
New Orleans Saints Team History
Over the years, Saints fans have endured bad executive decisions, poor draft choices, and being the receiving end of ridicule. The franchise reached rock-bottom when one of its local sportscasters, Buddy Diliberto, went on the air with a paper bag on his head (thus giving rise to the infamous: "Aints"). Even so, many of the older Saints fans still miss 'ol "Buddy-D."
The 2009 Saints team appears ready to pick up (on offense) where they left off last year. In fact, they will be even better with a more consistent running game AND a healthy Jeremy Shockey. But what makes things even more favorable for the Saints is the arrival of a new Defensive Coordinator: Gregg Williams, and the offseason acquisition of key draft choices, free agents, and players who are now healthy. There is no doubt that our defense will have the Saints in the PLUS category in the turnover ratio. And if that wasn't enough, the Special Teams will be improved as well (punting, coverage, and the return game). The only question mark (in my mind) is the kicking game. There are a lot of "what-if's" surrounding Carney (and Hartley's suspension). We'll see.
All told, this team will probably yield an average of well under 20 ppg, and will likely score well above 20 ppg. My estimate is that the Saints will win by an average score of 27 – 17. There will likely be "laughers," but several are likely to be within a touchdown. And if you factor in turnovers and injuries, the Saints may be looking at anywhere from 2 to 6 losses this year. Based on the numbers, the Saints will end up around 12-4 (with an even better record if several factors line up properly). Let's face it: As much as you'd like to see your team go undefeated in the regular season, reality tells us that it's not likely. Can anyone remember the Patriots' recent 18-1 season? But even if they achieve it… none of it matters much if they don't go on to capture the Lombardi trophy.
But I want to leave us with a thought: This franchise has endures a lot over the years. The fan base is second to none, and has proven that time and time again. As the season unfolds, and the team starts racking-up win after win, don't become smug; don't get cocky. Just relax and enjoy the ride. This is our year. Who Dat!