Keith Maloof's telephone rings a little more often than usual these days.
That's to be expected, though, when you were the high school coach of the most talked-about rookie in the NFL this season.
Those interview requests for Maloof picked up even more this week as Saints first-year sensation Alvin Kamara returns home to play the Atlanta Falcons on Thursday night.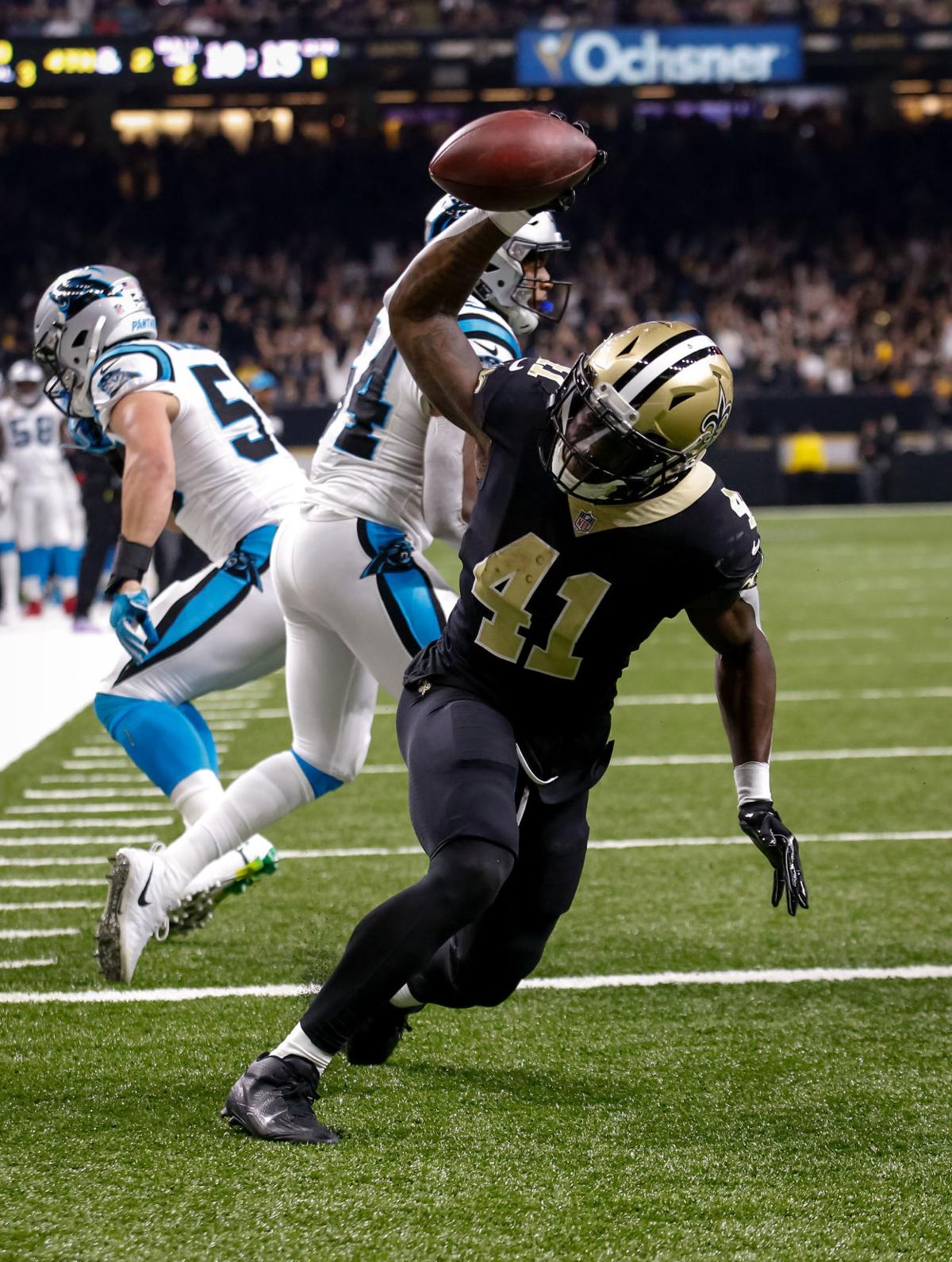 It'll be Kamara's first game in his hometown in five years.
The last time he played there was in the now-demolished Georgia Dome, right next to Atlanta's sparkling new $1.6 billion Mercedes-Benz Stadium, where Kamara will play Thursday.
It was the final game of Kamara's high school career.
He rushed for 119 yards and a touchdown that night and also caught three passes for 67 yards, including a momentum-swinging 61-yard touchdown reception.
"He caught a pass out of the backfield and ran it right down the sidelines past everybody, just like he's doing now for the Saints," Maloof said.
The play helped Norcross High to a 21-14 victory over Lovejoy, giving the Blue Devils the Class AAAAAA state championship — the first title in school history.
Oh, and a note to Sean Payton: If you're looking for another play to add to the playbook, Kamara also completed a 34-yard pass in the championship game.
Is Maloof surprised by Kamara's success?
"I am, and then I'm not," Maloof said. "We all knew he had it in him, but a lot of kids you coach have the ability and never get to to that point to prove themselves. But Alvin, from the time we had him, was a great player. He was a true leader and one of those guys you put your whole team on his shoulder."
While the Saints haven't put the whole team on Kamara's shoulder, they have sure let him carry his share of the load. Through 12 games, Kamara rushed for 606 yards to go with his 614 yards receiving and team-best 11 touchdowns. The NFL could save some time now and send him his Rookie of the Year trophy.
read more here