Alex Okafor was one of the New Orleans Saints' most underrated "hits" last year during an offseason in which they nailed just about every personnel move they made.
Defensive end ranked as my No. 1 need for the Saints last year. And Okafor wound up starting all 10 games he played for them, with 4.5 sacks, nine quarterback hits and two forced fumbles after signing a bargain one-year deal in free agency worth between $2 million and $3 million. He played both outside and inside in certain packages, while finally providing a steady presence across from first-team All-Pro Cameron Jordan.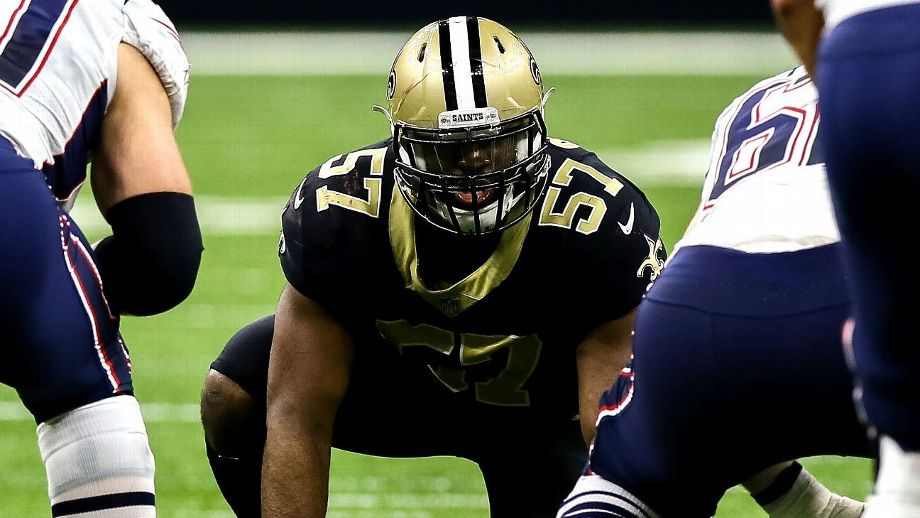 Then Okafor suffered a torn Achilles in November.
And now defensive end is again my No. 1-ranked position need for the Saints this offseason.
Kirk Cousins. Jimmy Graham. Andrew Norwell. This class could get wild. Here's everything to know heading into free agency, which begins Wednesday.
Perhaps Okafor will be the answer again. I'm told the 27-year-old is expected to be fully healthy in time for training camp. And it seems like a no-brainer that both Okafor and the Saints should want to re-up again this year in free agency since it was such a good fit for both sides last year.
But even if Okafor comes back healthy, the Saints could still use a more dynamic pass-rushing presence, even if it's in a rotational role with Jordan, Okafor, 2017 rookies Trey Hendrickson and Al-Quadin Muhammad and recently re-signed veteran George Johnson, among others.
read more from Triplett