When it comes to the flashiest cleats in the Saints locker room, an unlikely source just took a commanding lead.
Quarterback Drew Brees has been known to wear a variety of custom cleats with most of them honoring some personal aspect of his life, like his family's history of military service, his Brees Dream foundation or his wife, children and late team owner Tom Benson.
Brees, however, opted for a more fashion-inspired look for his cleats during the Saints' third day of training camp in Metairie on Sunday, rocking a custom colorway of his trusty Nike Lunar Superbad Pro TD cleats wrapped in the pattern from popular streetwear label Supreme's spring/summer 2017 collaboration with French fashion house Louis Vuitton.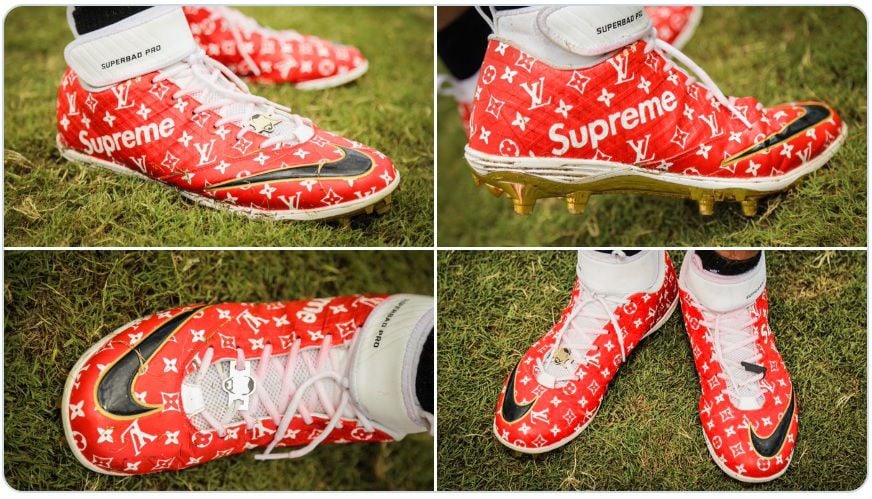 The collaboration saw the release of various items including luggage, clothing and accessories combining the logos of the two brands. Most of the collection can be found on resell sites like StockX with items — such as this hooded sweatshirt using the same pattern as Brees' cleats — selling for thousands of dollars.
more on NOLA