The Dome Patrol is back together again.
This time, it's in the Allstate Sugar Bowl's Greater New Orleans Sports Hall of Fame.
Former Saints standout Pat Swilling was inducted into the Hall of Fame on Saturday night, joining his former teammates (Rickey Jackson, Sam Mills and Vaughan Johnson) that made up one of the most dominant linebackers group in NFL history.
"We're all in, that's a wonderful thing," Swilling said.
It's the latest hall of fame for Swilling, who is also in the Saints Hall of Fame, the Louisiana Sports Hall of Fame and the College Football Hall of Fame.
This one, the Georgia native admits, is special.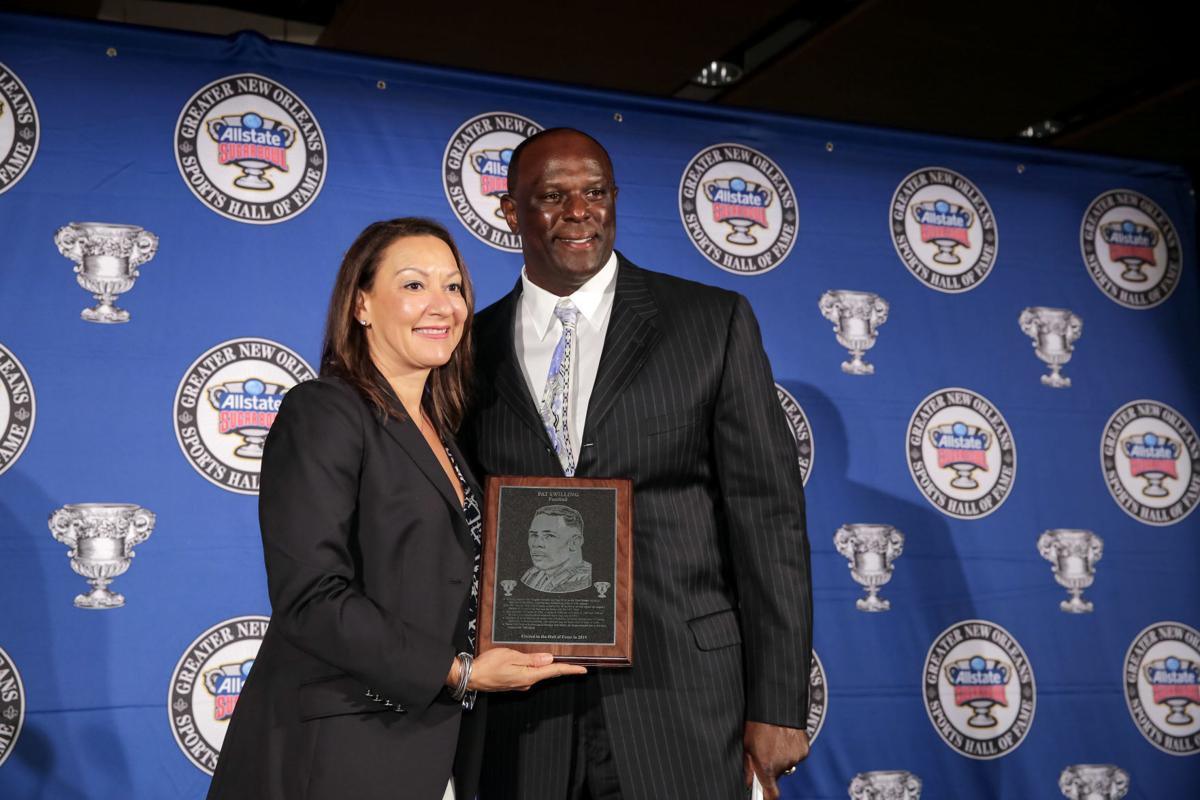 "This one means the world to me," Swilling said. "There aren't many times you'll be inducted into a hall of fame where you live. I live here. I'm you. Hurricane Katrina and everything we went through, I was right there with you."
Swilling's passion for the city went beyond football. He ran for political office and was elected to Louisiana's House of Representatives in 2001 and served one term.
"I've been invested in this community and when I got elected, if that doesn't say enough about my love for the city and their love for me," Swilling said. "And I'm still here fighting the fight. I love our community."
This night, though, was all about what Swilling did on the football field. He played with the Saints from 1986-92. Members of the Who Dat Nation treat him like he's still on the team.
"Everywhere I go, they want to stop and talk Saints and they show so much love," Swilling said. "They do the same thing with Rickey, Joe Horn or whoever. All the guys who are still here get the same love. You just can't get that anywhere else."
Fans often suggest that he could probably still play. But his playing days are long gone. He leaves that up to his sons Tre and Bruce, former Brother Martin High School standouts now playing at his alma mater Georgia Tech.
more on NOLA