Saints cornerback Marshon Lattimore admits he eased into training camp last season, and subsequently had a slow start to his second year in the league.
He finished things off strong, though, and that's the momentum he wants to carry into year three.
Why? Because this year is the year.
"Going into this season, I just want to start how I played at the end of the season and then raise my game every week, just becoming better mentally and physically as a player," Lattimore said Friday. "Year three is big for me, especially for any corner, anybody, period. But corner is definitely big. I'm ready for it."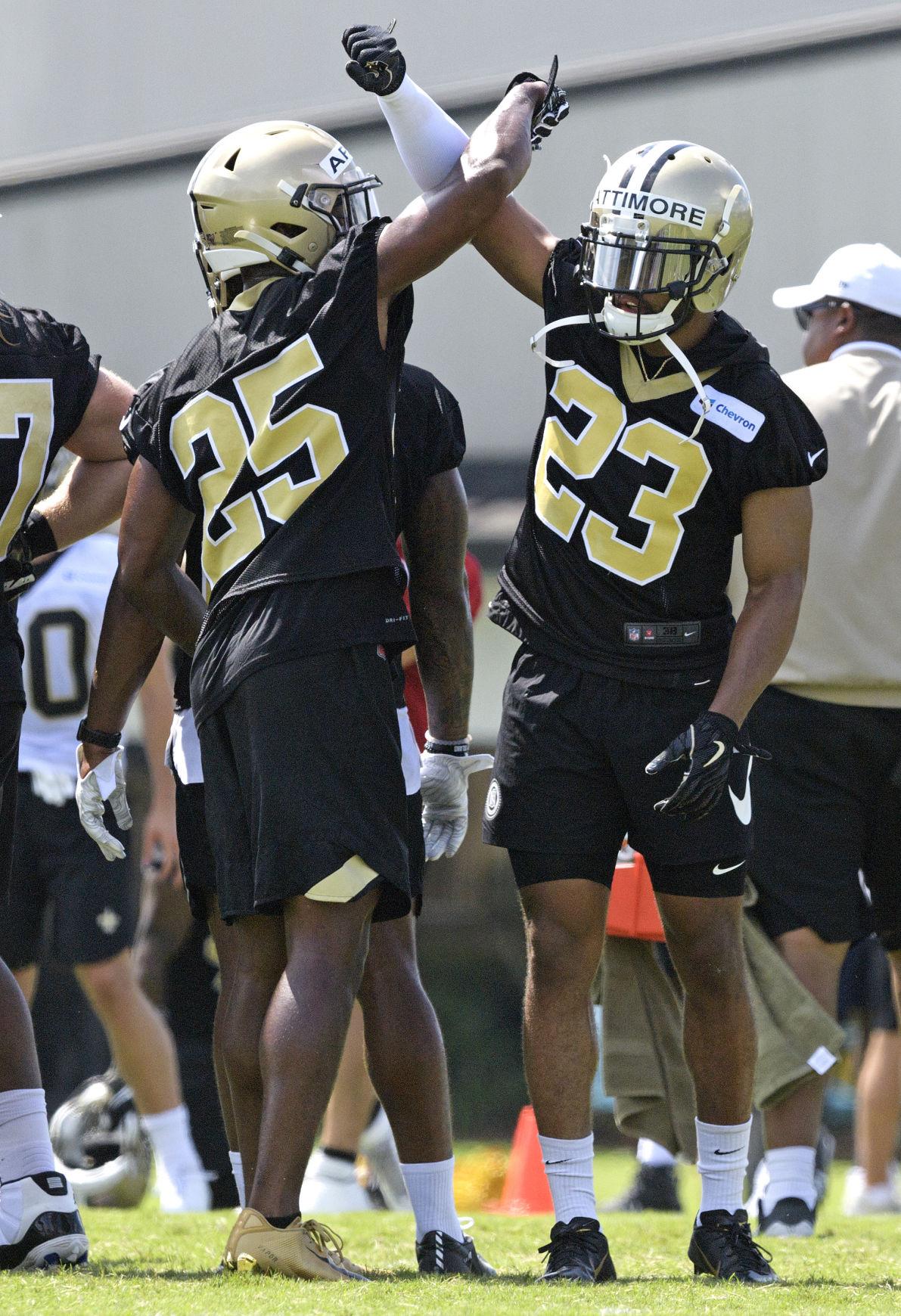 Lattimore had a highly productive rookie season, pulling in five interceptions — which was tied for fifth across the league — and 18 passes defended, which ranked sixth league-wide.
His numbers were respectable last season — two interceptions, three fumble returns and 12 passes defended — but Lattimore wants his game to look like an elevated version of his first year.
"I want to have every season like my rookie season times 10," Lattimore said. "I've just got to come with a better mindset and I did do that."
Saints coach Sean Payton said in June there's a lot to put on Lattimore's shoulders, but the Ohio State product is demanding of himself too.
"He's competitive," Payton said during OTAs. "I think that it begins to, it never slows down, but it begins to become a little clearer for those guys. Especially as it pertains to the splits, the formations they're getting, route combinations.
"If you're a corner and you're defending every route each play, you are going to struggle. You have to understand where the split is and then what routes are going to come with those splits. But I think he is a real smart player. So I think you're seeing those things just take place with the repetitions."
read more on NOLA