For some reason, the Tennessee Titans kept kicking the ball to Deonte Harris, and the New Orleans Saints' Pro Bowl return man had no problem continuing to make them pay.
Harris averaged 37.5 yards on his four kickoff returns, including gains of 41, 47 and 37 yards. The Titans were not forcing him to make a decision about whether to bring the ball out, as each of those kickoffs were caught a yard or two shy of the goal line.
"I think with the conditions today it was hard for them to kick out of the back of the endzone, so the only thing they could do is cover," Harris said.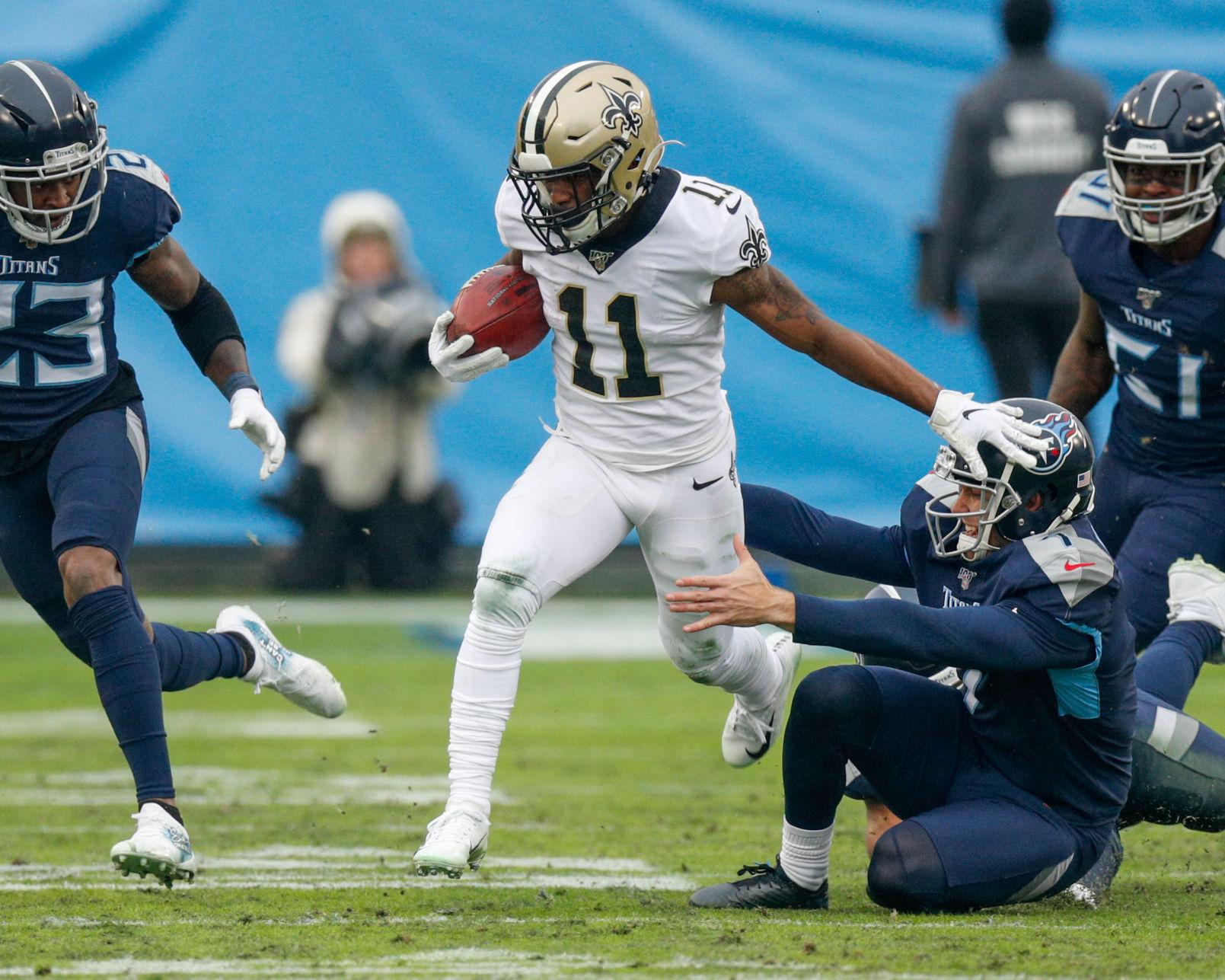 By the time the fourth quarter came around, Tennessee had grown wise and decided it was better not to continue playing with fire. The Titans last kickoff settled well short of where Harris was, and it was fielded by up-back Dwayne Washington.
Harris finished the game with 171 total return yards, with 150 yards on four kick returns and 21 yards on four punt returns (with a long of 12). His two long returns in the second half both set up short-field touchdown drives for the Saints.
"Those returns were something," said Saints coach Sean Payton. "The field position it put us in was really good, and it had a lot to do with us winning the game."
more on NOLA