THE DON'S
Crystal Ball
2010 SEASON
PREDICTIONS
By
DonCanabis/TheDon
Analyst/Godfather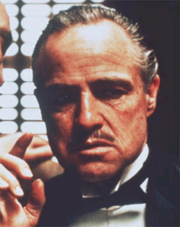 Ok, the wait is finally over, preseason games are done, final cuts have been made and we already know all the injuries for the start of the season.... So it's time to dust off the old crystal ball and start with the Season predictions. I know some of you are going to hate me after you see the record of your teams but itís part of the job. Let me assure you I take this very serious. I go game by game for each team and count everything like depth on the roaster in case of injuries.
Some Quick Hits to get us started.
For the Past 14 years at least 4 new teams get into the playoffs each year and at least 6 for the past 5 years.

For the past 10 years at least 2 teams with losing records the prior year have made the playoffs.

Since 1986 only 7 teams have been able to go back and play in a Superbowl. Since 2000 only 1 team has done it.

Since 2001 all NFC champions have been different teams. In the same time only 4 AFC teams have reach the Superbowl.

Next to the 2009 record youíll see a correct written next to it for all the records I got right from last yearís projection
AFC EAST
BUFFALO BILLS
2009 record: 6-10
Correct
2010 Projection: 2-14
Like I said last year, this team has no O-line to cover or open holes for the running game. No QB that can throw the passes. Just 1 WR to catch them... and letís get real...no Head Coach either. You know this team is headed for disaster when the Owner says heís going to bring a big name HC and he signs Chan Gailey. I like their defense. It will keep them in some games. C.J Spiller looks as good as advertised ,but he will have to become the second coming of Barry Sanders for this team to win some games?

MIAMI DOLPHINS
2009 Record: 7-9
2010 Projection: 8-8
I had them at 8-8 last year and almost got it right. I really like this team and the direction it has taken since the three amigos took over (Sparano, Parcells and Ireland), The team is very young. They have had very good drafts and are doing a great job of building the foundation for years to come. This could be my surprise team of 2010. If not they will definitely be in the playoffs in 2011 if we ever get a 2011 season. The biggest question is can Henne up his game and become a top 15 QB. I think this year is a bit early for them still. There is just to much inexperience still on the roster to last the second half of the season.
NEW ENGLAND
2009 Record: 10-6
2010 Projection: 10-6 (4th Place)
Even if they donít want to admit it New England is going through a rebuilding mode. Long gone are the days of AFC East dominance when you didnít even have to pay attention to their season. You Just knew they were going to win the division. Their defense is green and they have no running game. I expect them to win the division again but if they donít they wonít make it as a wildcard.
NEW YORK JETS
2009 Record:9-7
2010 Projection: 9-7
Everyone is in love with the Jets and Rex Ryan. Heck Iíve never seen the show Hard Knocks get so much attention before. They have brought a lot of weapons and theyíre putting all their eggs in one basket to make it this year. But what everyone seems to forget is that this was a 7-7 team last year before Indianapolis and Cincinnati gave them the season. They got luck and had a great run in the playoffs. The two biggest question marks for this team is Mark Sanchez. Great poster child but hasnít shown he can be a great QB yet. Revis we donít know how much the chase for a new contract will hurt his play this season, but it has to hurt him some with rust and all of that for the first few games of the regular season.
AFC NORTH
BALTIMORE RAVENS
2009 Record: 9-7
2009 Projection:13-3 (Conference Champions)
Itís funny to think about Baltimore and think offense and not defense. This team has done a complete turn around. They still have a good defense but there are too many question marks in the secondary and that could cost them some games. But the reality is that this team will go as far as their offense will take them.
CINCINNATI BENGALS
2009 Record:10-6
2010 Record 11-5(Wildcard)
Wow what a difference a year makes! I had written this team off and then they had the year they had last year. This team didnít think it was good enough and then they got better. They finally got Palmer some weapons that he desperately needed and they have a top 5 defense and a potent offense. This is a team to watch out for this year.
CLEVELAND BROWNS
2009 Record: 5-11
2010 Record: 3-13
I often wonder if the Browns would have preferred not getting the expansion team and just lived with the memory of the good old days when it actually meant something to be a Brown. Delhome is the QB that at least will cost you 2 games.


PITTSBURGH STEELERS
2009 Record:9-7
2010 Projection:7-9
Yes I know Ben will only be out 4 games. So why 9 loses? Easy...tough schedule...bad o-line and the distractions are going to cost this team some games this year. Plus the level in the division has gone way Up!

AFC SOUTH
HOUSTON TEXANS
2008 Record:9-7
Correct
2009 Projection:10-6(Wildcard)
Last year was the year where they finally pulled off a winning season. This year will be the year they finally make the playoffs. If Schuab can make it two years in a row playing 16 games this team will compete. The only thing that can end this teamís chances is the self destruction they have in the 4th quarter all the time.
INDIANAPOLIS COLTS
2009 Record:14-2
2010 Projection: 12-4 (2nd Place)
This team is so boring to predict because we just expect every year for them to get at least 12 wins. This year they have some questions on their Offensive Line. Nothing new there because they always have questions with the line every year. They get Bob Sanders back for at least 1 game and Anthony Gonzalez. So expect the same playoffs out of this team like we get every year it seems.
JACKSONVILLE JAGUARS
2009 Record: 7-9
2010 Projection: 5-11
In another division this team might get 8 or 9 wins but not in this one. Pour draft choices every year including this one have hurt this team I really like Jack DelRio but this team needs a new face, new approach and someone else making the decision.
TENNESSEE TITANS
2009 Record:8-8
2010 Projection: 8-8
If someone can prove me wrong is Jeff fisher this coach gets more out of his players each year than any other coach so I wouldnít be surprised if this team makes the playoffs but the reality is they have a tough schedule we canít expect CJ to have another 2,000 yard year and even if I liked the maturity Young showed last year after he came back I still donít believe he can put his team on his shoulders.
AFC WEST
DENVER BRONCOS
2009 Record: 8-8
2010 Projection: 5-11
Not only this team has made the most complete cleaning in the history of the NFL but has made some of the most questionable decision also. You can say this team has enough with a dictator of a coach that has set back this franchise for a few years but they got hit with the injury bug big in preseason itís easier to count whoís healthy to whoís injured.
KANSAS CITY CHIEFS
2009 Record:4-12
2010 Projection:6-10
This team is rebuilding and we still donít know I the franchise QB is really a franchise QB. Liked their draft but this team has a long way to go.
OAKLAND RAIDERS
2009 Record: 5-11
2010 Projection: 8-8
I canít explain it but the Raiders not only had a good offeason but a great draft. Itís like a weird episode of the twilight zone. I assume everyone told big Al the draft was a week after because thereís no way he had anything to do with the selections the team made, why I know this? Because they were actually good, I like the defense, the addition of Campbell will make this offense at least respectable, so I expect a move up for this team.

SAN DIEGO CHARGERS
2009 Record: 13-3
2010 Projection: 11-5 (3rd Place)
The Offseason started great with the addition of Mathews to give the team the missing link to put them in the Superbowl we all thought this would be the year. But then as always A.J Smith wanted to show everyone whoís the boss. The confrontation with V.Jackson and McNeil not only means the loss of two key players to a contention team but that move has also created a division in a locker room because if the top players donít get paid when are the rest going to. This team will make the playoffs because a team of each division has to get in but it will be a tough season.
Continue...