It wasn't a typical scene.
A slender man, his hair grayed and the years showing on his face, was out on the field this summer barking orders and gesturing toward the offensive linemen. He wasn't a member of the coaching staff. He wasn't a former member of the organization. He had no direct connect to the team, other than that he was around for a few days this summer.
The players were listening and complying with the things the man was saying. Even if many of the people watching practice at the team's facility on Airline Drive this summer were unaware of who the man was, or even noticed his presence, the players on the field were eager to soak up his knowledge.
Why wouldn't they? They were getting instruction from the godfather of the zone blocking scheme, Alex Gibbs, who visited the Saints a few times this summer.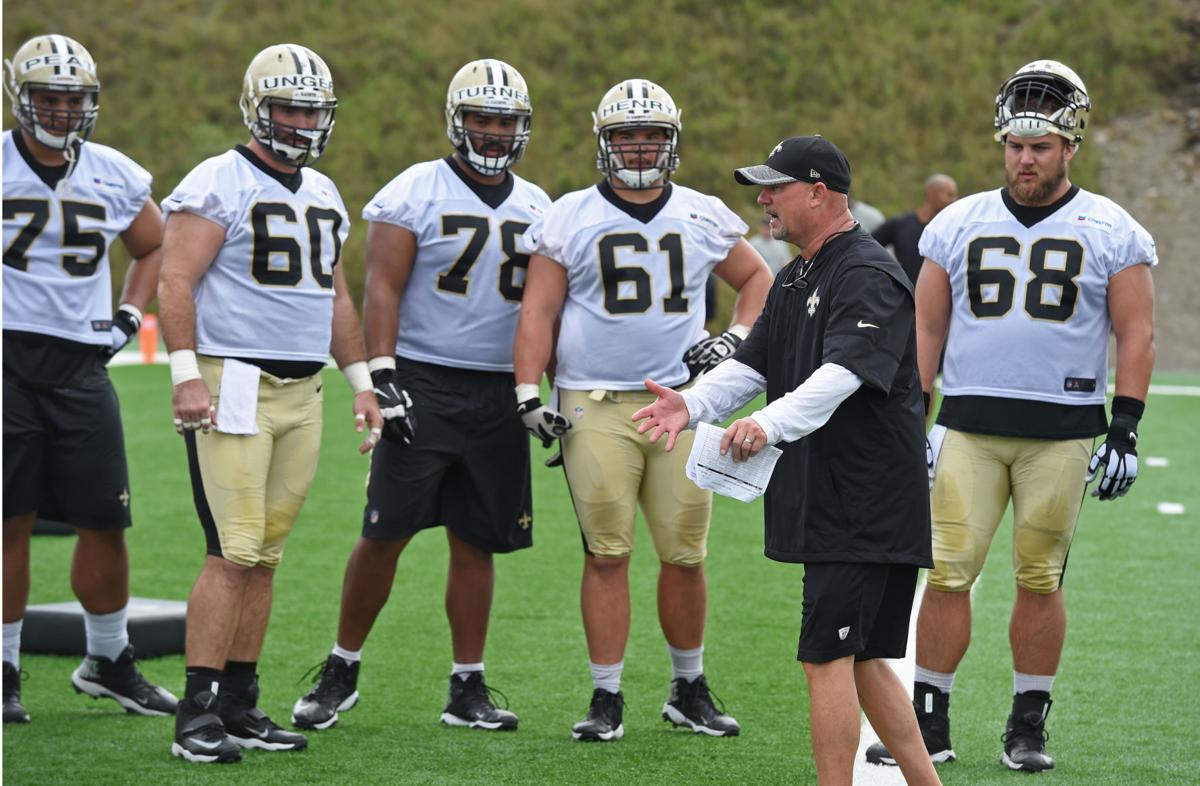 "Alex has a ton of experience," guard Tim Lelito said. "Bringing that experience to us and helping us with little stuff is crucial to us, being able to take away what he's done to other teams. I know he was in Houston, and they're perennially great at running the ball."
Gibbs spent two years in Houston as an assistant head coach, but he built his name working as the offensive line coach in Denver from 1995-2003. Running behind his zone schemes, the Broncos finished in the top five in rushing yards all but two seasons he was there.
The Saints could use some of that magic. There were games when New Orleans was ran the ball well last season, but it was inconsistent and wasn't anywhere near the standard the passing offense sets. The team finished last season with 1,491 rushing yards, which ranked 25th in the league. Its 3.8 yards per carry ranked 26th.
read more