The New Orleans Saints three-game road to Super Bowl glory consists of three parts, like the classic magic trick of Christopher Nolan's masterpiece movie:
The pledge.
The turn.
The prestige.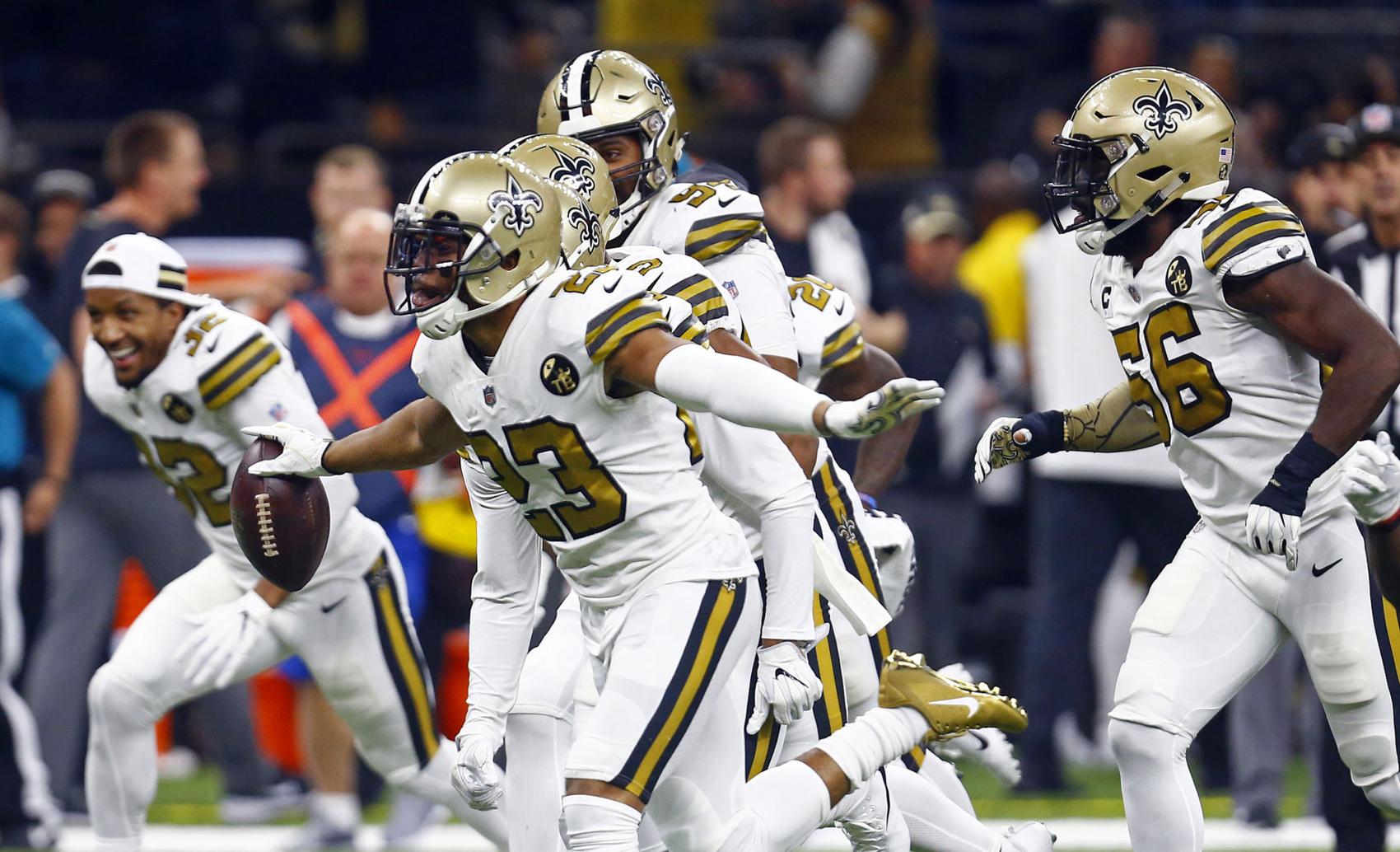 The pledge is everything the Saints have accomplished to this point. The 13-3 regular season. The No. 1 seed in the NFC playoffs and the home-field advantage to which it is attached. Even the 33-14 season-ending loss to the Carolina Panthers, embarrassing to a degree perhaps, but a meaningful chess piece to sacrifice in order to properly align everything for the serious game(s) to come.
The Saints are as healthy as they can expect to be after five months of hand-to-hand grappling with other teams going back to the preseason. They are experienced, tempered by a hard and stinging exit from last year's playoffs at the hand of the Minnesota Vikings. They are properly motivated — as proof of that we give you Exhibit A: Sean Payton's wheelbarrow full of cash representing each Super Bowl-winning player's share of the spoils ($201,000) crowned by the Saints' first Vince Lombardi Trophy.
But the Saints are at this point made up of more than magic tricks and psychological stunts. They are confident, confident that they are the best team still alive in the NFL playoffs. Confident that they will prove it over the next month of epic tests.
"We always expect to play our best," Saints quarterback Drew Brees said. "We always expect to go out and execute to perfection. So let's go do it."
The turn is the playoffs themselves, the unpredictable and capricious tournament that demands so much from the so-called "best team" and offers so little in terms of guarantees.
For all the success and meticulous planning, there is always something that can go awry. The football, that quirky oblate spheroid, does not always bounce the way it is expected to and it does not always travel on the intended path of flight. Just ask the Ravens Justin Tucker, the most accurate kicker in NFL history, who has been standing there in Baltimore since October with his eyes popping out like champagne corks wondering how his extra-point try took that shocking wide right turn against the Saints.
The Saints have done all they can to minimize the fickle variables. But the simple truth is No. 1 teams lose, especially in the NFL playoffs, and it is not always talent and coaching but momentum and good fortune that counts the most.
more on The Advocate