Kaden Elliss talks to his dad on the phone every single day after practice.
It was their routine during rookie minicamp.
It continued in OTAs.
And it was part of the schedule during Saints minicamp that wrapped up Thursday.
"He's asking me how things went and wanting to go over things," Elliss said. "It's awesome being able to fall back on him."
Luther Elliss spent 10 seasons in the NFL as a defensive lineman, including two seasons as a Pro Bowler.
So now the elder Elliss is hoping to see his son, a seventh round draft pick by the Saints, make his mark in the league too.
Fortunately for Kaden, who plays linebacker, he can count on more than just his father for advice.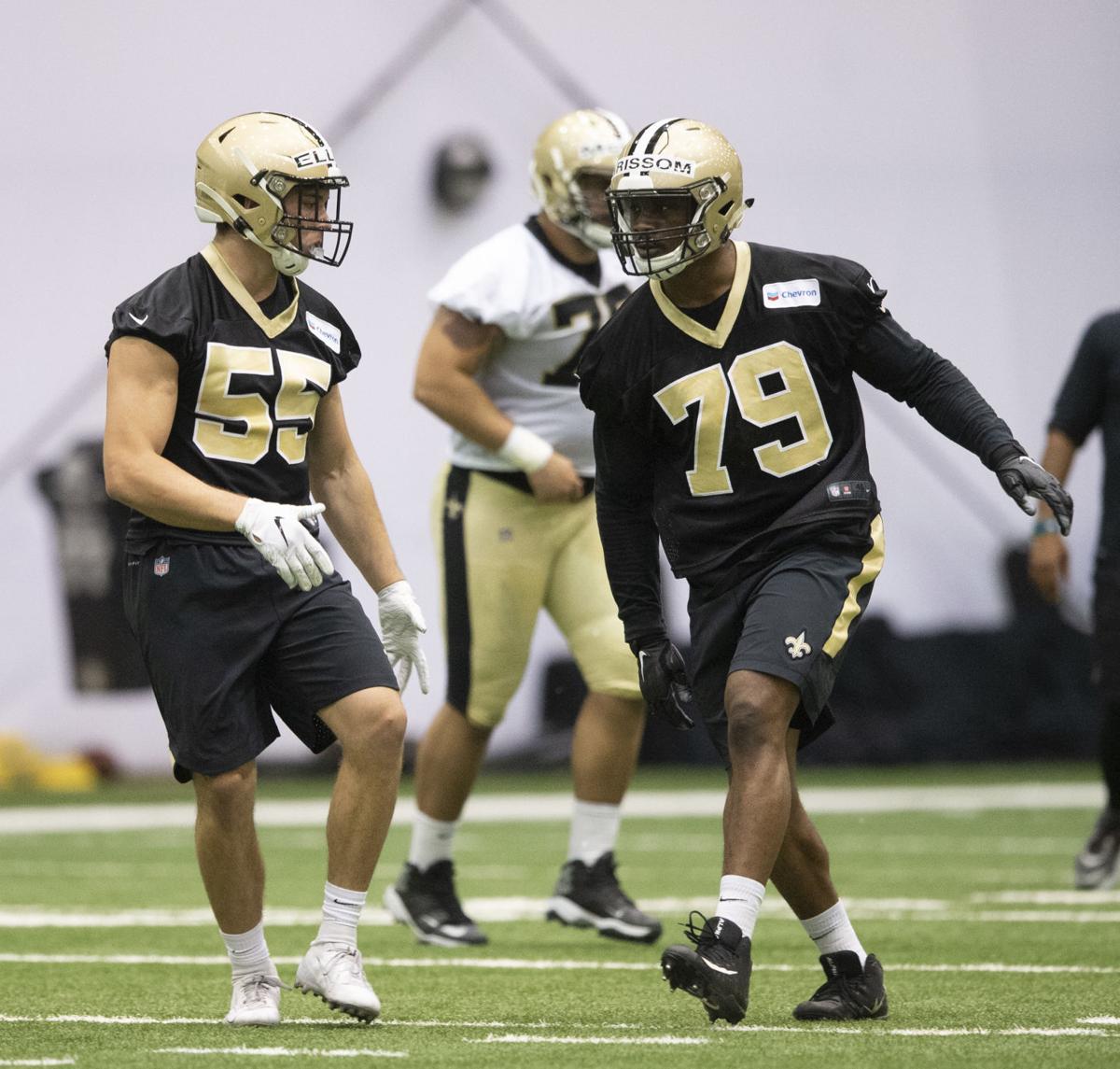 He relies heavily on the current guys playing the position that make up one of the most solid units on the team.
Starting linebackers Demario Davis, Alex Anzalone, and A.J. Klein have all been there to show him the ropes. Elliss' eyes widen like a kid in a candy store just talking about how beneficial they have been.
"Oh my gosh, they are amazing," Elliss said. "Every single one of them has their own knack. Naturally they are all three great players and that's why they're here because they have been so successful. Getting to see what one trait makes them so amazing and getting to pick their brains in that area has been a really cool thing and way for me to learn."
After every drill, Elliss typically finds something to ask of the veterans.
"How'd you do this? What were you thinking while doing this?" Elliss said. "It's awesome to just soak it all in and learn and watch these guys and try to emulate them."
Mike Nolan, who coaches the linebackers, says that willingness of his veteran linebackers to help Elliss and the other new linebackers is what makes this unit so special.
"Those are the guys who are after their jobs, yet they know the team comes first," Nolan said.
Anzalone, entering his third season, has been impressed so far with what he's seen in Elliss. He admits he knew very little about the linebacker from Idaho when the Saints drafted him.
"He's one of those guys you didn't hear a ton about," Anzalone said. "But he's obviously a great player from what we have seen so far. He's athletic. He's big and he can move for his size. It's been impressive what he's been able to do."
His position coach is glad the Saints found him.

"He's very instinctive," Nolan said. "I believe he's going to be a playmaker when he's on the field."
more on The Advocate