Saints fans got their first look at tight end Jared Cook in training camp Friday, which marked the first day of camp, and he didn't disappoint.
Quarterback Drew Brees completed a deep pass to Cook during 11-on-11 drills, and the two continued to connect Saturday.
Through two days of camp, it's hard to argue that the all-important chemistry hasn't been building between passer and receiver since organized team activities.
And that is an encouraging sign for a Saints offense looking to have a receiving threat at the tight end position.
"We saw enough in the spring to see the size and the stature and some of the challenges of covering him," coach Sean Payton said of Cook. "He's picked things up quickly. He is another target, especially if we're getting coverage rotated on the weak side."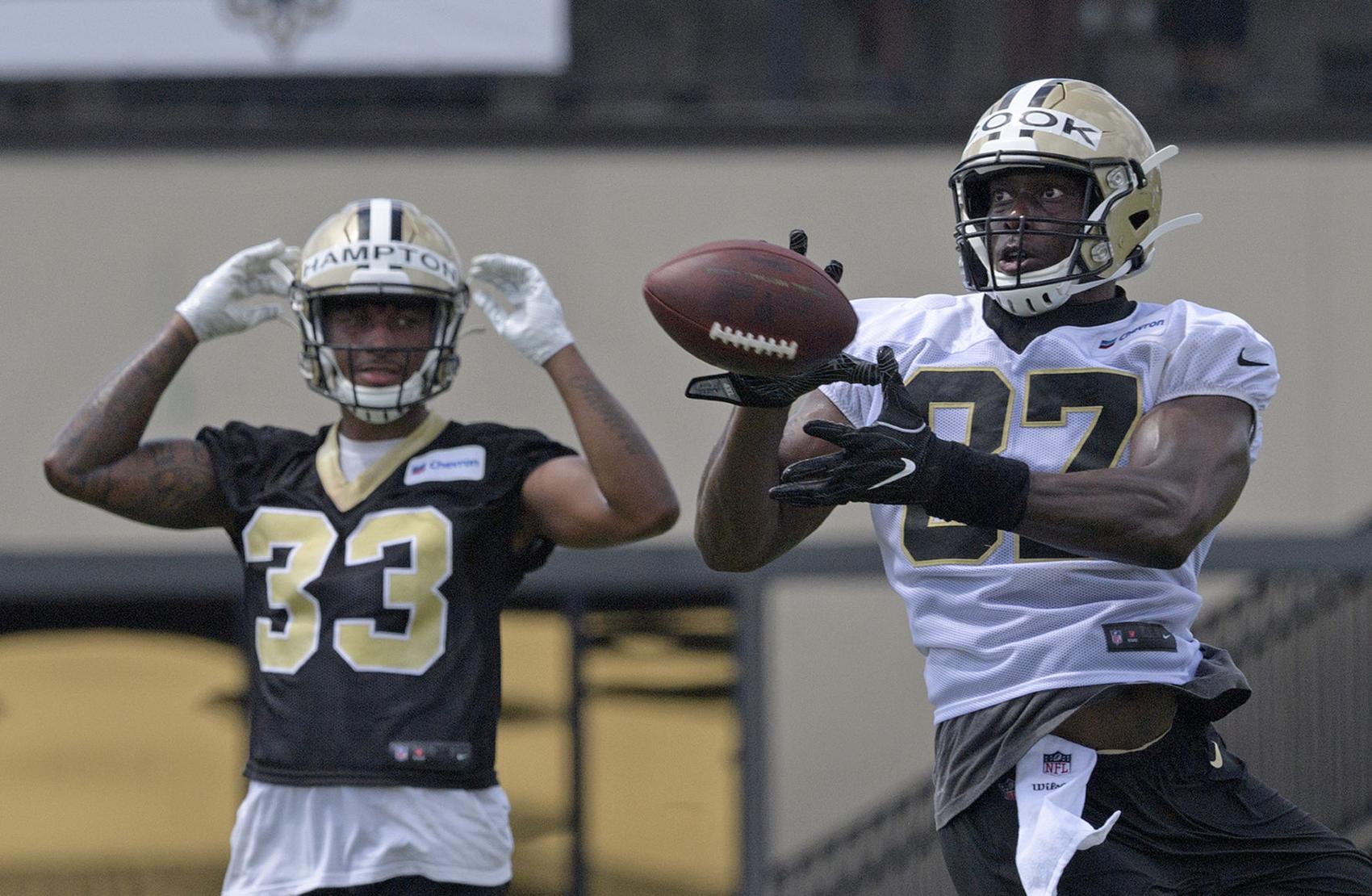 The 6-foot-5, 254-pound Cook projects to provide more punch on one of the NFL's top offenses given his production over his 11-year career.
In 2018 alone, Cook outpaced the entire Saints' tight end group, which produced 735 yard receiving and four touchdowns on 63 catches spread among Benjamin Watson, Josh Hill and Dan Arnold.
Cook, who played for the Oakland Raiders last year, totaled 896 yards receiving and six touchdowns on 68 catches. On his career, he has totaled 425 catches for 5,464 yards and 25 touchdowns, averaging 12.9 yards per catch.
Saints' OTAs set the table for the relationship between Cook and Brees, and Cook has quickly acclimated to new surroundings and the offense while growing with a new quarterback.
"We're it taking a day at a time and this is the best part now, with camp going on, to getting to know your teammates and us just learn each other; spending the most time together," Cook said. "That's imperative and the only way we're going to do it is to be able to talk to each other, grow a day at a time, and just stay in each other's ear and communicate. So it's going well."
more on NOLA