Cyril Grayson Jr. is a household name in certain circles in Baton Rouge.
The former LSU Tiger rewrote the school's record books during his collegiate career, earning seven All-American nods and five All-SEC accolades.
But those achievements didn't come in the sport he's currently pursuing.
The 4-time NCAA champion track and field athlete, one of the most decorated relay athletes in LSU program history, is in the middle of Saints training camp despite never having played college football.
He doesn't regret the latter.
"Would I have been on the field quicker playing for a squad? Possibly," Grayson said. "But at the same time, what if I went to college and now my opportunities wouldn't come as plenty because they already have film on me. I'll be at home already because, 'This guy don't have any ceiling. He's already gotten to the point where he's gonna be.' "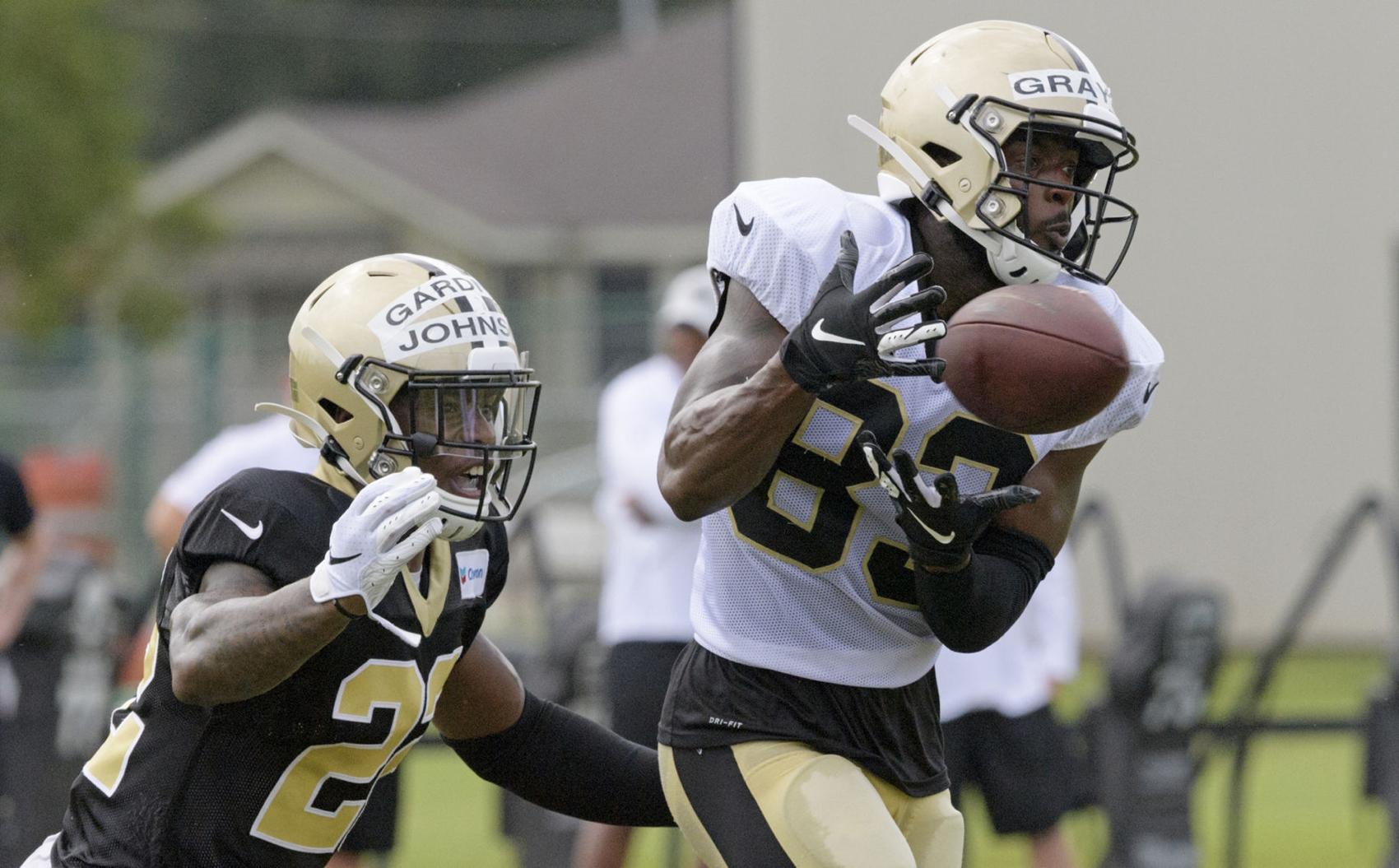 Grayson said being a student-athlete at LSU taught him even more about working hard and how to be a winner, and those lessons carry over into more aspects than just track and field.
The track star has been around the NFL training camp and practice squad block over the past two years.
In 2017, he suited up for Seattle, Indianapolis and Seattle again. In 2018, he went from Seattle to Houston to Chicago before the Bears waived him in May 2019.
But now, he has a chance to be close to home, as the Saints took a chance on Grayson after he reached out to wide receivers coach Curtis Johnson looking for a minicamp invite.
So far, Johnson is impressed.
"The one thing that's astonishing about him, he makes plays," Johnson said. "Usually track guys don't make plays. He's tougher than you think. He's not a fragile guy. He's a sturdy guy. He makes plays. He can run with the ball. He can accelerate very well with the ball in hand.
"Those are problems that the track guys usually have. They don't accelerate well with the ball in hand. And he's a smart guy, because he can learn what we're doing offensively. We have a complicated offense, and he's getting it down pretty good."
more on NOLA