The Saints spent the seventh day of training camp practice focused on special teams work and red-zone work.
Like the previous day, the Saints started off indoors with the stretching and conditioning, followed by individual position drills before moving outdoors.
Once outside, the team opened up team drills from the 10-yard line with a variety of running and passing plays. Starting quarterback Drew Brees was especially sharp throughout the afternoon, connecting on touchdown passes during 11-on-11 drills to wide receiver Michael Thomas, wide receiver Austin Carr and tight end Jared Cook, among others.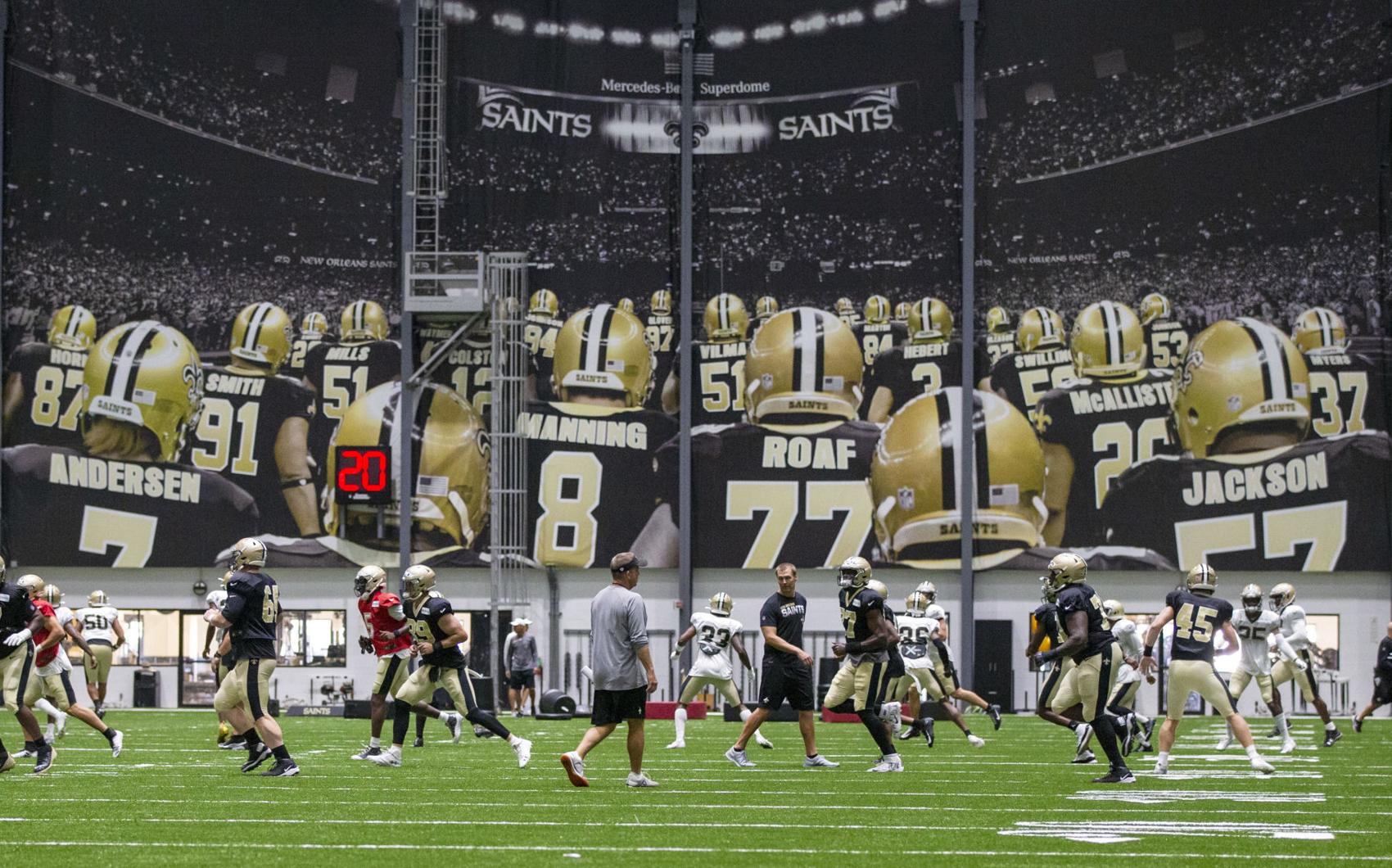 When it came to special teams, specially the punt unit, cornerback Marcus Sherels once again led the pack by taking first repetitions. He was joined by wide receiver Cyril Grayson Jr. and running backs Matthew Dayes and Rob Kelley in the rotation.
Here are Friday's observations:
PARTICIPATION
Defensive lineman David Onyemata, fullback Michael Burton, wide receiver Keith Kirkwood, rookie wide receiver Emmanuel Butler, rookie wide receiver Deonte Harris, rookie tight end Alize Mack and rookie offensive linemen Derrick Kelly and Ethan Greenidge were not observed on the practice field.
Butler and Mack have missed two straight practices since leaving Tuesday's workout.
MURRAY, WILLIAMS BRIEFLY ON THE FIELD
Safety Marcus Williams and running back Latavius Murray haven't been on the practice field with their teammates for full team drills since last weekend. The two players weren't on the field Monday, Tuesday and Thursday for undisclosed reasons, but Friday brought a good sign they could be close to returning.
Williams and Murray were in full uniform and participated in the indoor stretching and conditioning, and individual drills portion of practice. While they went outside with the team, the two were off to the side running under the watchful eye of trainers before going back indoors.
FRONTRUNNER EMERGING?
Coach Sean Payton's stance of "it's early" certainly stands, but it's hard to ignore what is happening at the center position over the past week.
Rookie Erik McCoy, the Saints' second-round pick of the 2019 NFL Draft, trotted out with the starting unit during 11-on-11 work for a third straight day and fourth such alignment in seven practices.
more on NOLA